Faculty/Staff Information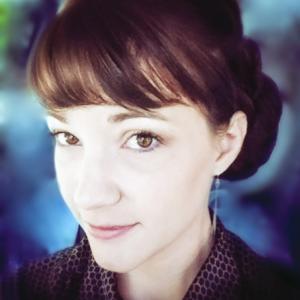 Erin Trine
Instructor, Deaf Studies & Professional Studies
503-838-8730 | trinee@wou.edu
RWEC 142

At WOU since
04/02/2012
Office Hours
| Mon | Tues | Weds | Thurs | Fri |
| --- | --- | --- | --- | --- |
| | 10:00-11:00 | 1:00-2:00 | 10:00-11:00; 1:30-3:30 | |
Course schedule
Fall 2020
| CRN | Course | Title | Times | Location |
| --- | --- | --- | --- | --- |
| 11325 | INT619 | PROF FIELD EXPERIENCE I | - | ONLINE CRS |
| 11300 | INT440 | ETHICS DECISION MAKING INTERPR | R 1000-1150 | ONLINE CRS |
| 11284 | INT639 | STUDENT TEACHING & PORTFOLIO | - | ONLINE CRS |
| 11484 | INT120 | INTERPERSONAL ASPECTS OF INT | - | ONLINE CRS |
Vitae
Education
M.A in Interpreting Studies, Western Oregon University, Monmouth, OR.
B.A. in Humanities, Western Oregon University, Monmouth, OR.
AAS in Sign Language Interpretation, Portland State Community College, Portland, Oregon.
Professional experience
Erin Trine received her Master of Arts degree in Interpreting Studies with an emphasis in teaching interpreting from Western Oregon University. She has been signing for 2/3rds of her life and loves that she is part of a rewarding profession that provides her opportunities for constant growth where there is always more to learn. As a language and culture enthusiast, Erin has studied and researched in four countries and she presented her MA research on the reported experiences of an Arabic/Jordanian Sign Language interpreter at the Conference of Interpreter Trainers in 2012 and at the Edinburgh Interpreting Research Summer School at Heriot-Watt University in 2013. She is also co-author of an upcoming chapter in an edited volume on digital education in interpreter education. She has been teaching at Western Oregon University since 2012.
Graduate courses taught
INT 609: Practicum (1-9 credits)
Undergraduate courses taught
INT 330: Theory and Process of Interpreting I
INT 340: Ethics and Decision-Making for Interpreters
INT 409: Practicum (1-9 credits)
INT 410: Internship (12 credits)
---
Did this faculty or staff member support your efforts to succeed? Give them a Student success shout-out.