Faculty/Staff Information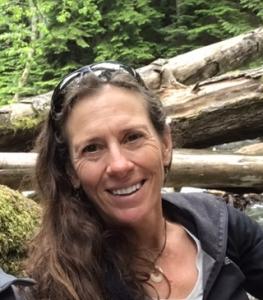 Gay Timken
(she/her/hers)
Professor, Division Chair, Health & Exercise Science
503-838-8217 | timkeng@wou.edu
RWEC 238

At WOU since
09/16/2003
Hometown
Cimarron, Kansas
Course schedule
Spring 2023
| CRN | Course | Title | Times | Location |
| --- | --- | --- | --- | --- |
| 30697 | EXS245 | FNDTN STRNGTH TRAIN & CONDITNG | M 1800-1950 | NPE 114 |
| 30697 | EXS245 | FNDTN STRNGTH TRAIN & CONDITNG | - | HYBRD* CRS |
| 30055 | EXS445 | CURRICULUM ISSUES IN PE | TR 0800-0950 | RWEC 208 |
| 30697 | EXS245 | FNDTN STRNGTH TRAIN & CONDITNG | M 1800-1950 | STDIUM 101 |
| 31376 | EXS406 | SIS: CREATING OUTDR CURR PE | - | --- --- |
Vitae
Education
Ph.D. in Sport Pedagogy: Oregon State University
M.S. in Exercise Science & Master Teaching: Fort Hays State University
B.A. in Physical Education, Health Education & Exercise Science: Fort Hays State University
Research areas
I am interested in teaching, learning, and learning to teach in physical education. This includes teaching and learning via such curriculum models as Outdoor Pursuits, Adventure Education, Sport Education, Teaching Games for Understanding, and the Tactical Games Model. Additional interests include curriculum development and assessment.
Undergraduate courses taught
Foundations of Exercise Science
Teaching Games I (Tactical Games Model)
Teaching Games II (Sport Education)
Field Experience in Physical Education
Teaching Strength Training & Conditioning
Assessment in Physical Education
Teaching Methods in Physical Education II
Teaching Outdoor & Adventure Education
Current research
---
Did this faculty or staff member support your efforts to succeed? Give them a Student success shout-out.