Faculty/Staff Information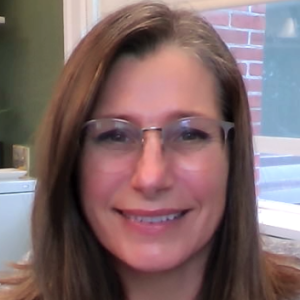 Judy Sylva
(she/her)
Associate Provost for Academic Effectiveness, VP Academic Affairs/Provost
Why I chose WOU
I chose WOU because it is a regional public comprehensive university with service to the region at the core of its mission. The faculty, staff, and administration all center equity and diversity in their efforts to promote student success.
At WOU since
08/31/2022
Areas of responsibility
Academic Effectiveness
Assessment for Continuous Improvement in Academic Affairs
Accreditation
WOU:Salem
General Education & First-year Seminars
Honors Program
Inter-disciplinary Studies (IDS)
Writing Center
Education
Education
Doctor of Philosophy, Education, University of California, Riverside
Bachelor of Arts, Psychology, University of California, Irvine
Credentials & Certifications
Board Certified Behavior Analyst - Doctoral (BCBA-D), Behavior Analyst Certification Board, September 30, 2013 (expires 9/30/2024) Certificate #1-13-14969
Professional Clear Pupil Personnel Services Credential, Specialization: School Psychology, California Commission on Teacher Credentialing, March 14, 1997 (expires 4/1/2027)
Professional experience
CALIFORNIA STATE UNIVERSITY, SAN BERNARDINO 2006-2022
Academic Appointments:
Associate Professor, 2006
Tenure, 2008
Professor, 2012
Division of Academic Affairs, Office of Academic Programs
Faculty Director of Assessment for Academic Affairs 4/1/2018-8/30/2022
College of Education, Department of Special Education, Rehabilitation and Counseling
Department Chair 6/1/2014-6/30/2018
Special Education Credential Program Coordinator 7/1/13-9/1/17
College of Education, Department of Educational Psychology and Counseling
Interim Department Chair 1/6/14-5/31/14
Special Education Program Director 7/1/08-6/30/11
Early Childhood Special Education Intern Coordinator 9/17/06-9/15/09
CALIFORNIA STATE UNIVERSITY, FULLERTON 2002-2006
Academic Appointment:
College of Education, Department of Special Education
Early Childhood Special Education (ECSE) Program Coordinator 2002-2006
Awards and honors
Awards:
California State University San Bernardino, Division of Student Affairs Faculty Partner Award May 27, 2021
California State University San Bernardino, College of Education Outstanding Faculty Award for Service, May 2015
Leadership Experiences & Recognition:
WASC Senior College and University Commission (WSCUC) Assessment Leadership Academy, cohort XI, June 1, 2020-January 8, 2021, Virtual
Academic Impressions, Advanced Leadership Development in Higher Education, March 20-22, 2017, Hyatt Regency, McCormick Place, Chicago, IL
Higher Education Resource Services (HERS) Institute – Wellesley College, Wellesley, MA September 2016-March 2017
American Association of Colleges for Teacher Education (AACTE) Leadership Academy, June 26-30, 2016, Portland, OR
Professional memberships
Professional and Academic Association Participation:
The Honor Society of Phi Kappa Phi (PKP)
Council for Exceptional Children (CEC)
CEC Division for Early Childhood (DEC)
CEC Division on Autism and Developmental Disabilities (DADD)
CEC Teacher Education Division (TED)
California State Council for Exceptional Children (CA CEC)
Association for Behavior Analysis International (ABAI)
California Association for Behavior Analysis (CalABA)
International Society for Autism Research (INSAR)
---
Did this faculty or staff member support your efforts to succeed? Give them a Student success shout-out.