Faculty/Staff Information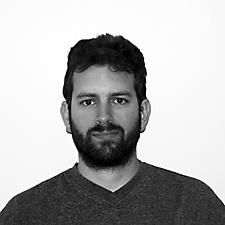 Ron Swartzendruber
WEB Programmer Analyst, University Computing Solutions
503-838-8795 | swartzer@wou.edu
ITC 004

Why I chose WOU
I started at WOU because it was the best job offer I got after moving back to Oregon. I chose to stay because of the interesting people, laid-back atmosphere, and beautiful campus.
At WOU since
01/07/1999
Hobbies
Reading, writing, puzzles, games (both computer and tabletop.)
Fun fact
My father comes from a long line of Mennonites and Amish but ended up as an auto mechanic in California. My mother is from the Netherlands and was only planning to stay in the US for a year. I only exist because her car wouldn't start one day.
Hometown
Corvallis
Areas of responsibility
I wear many hats. Webmaster, web programmer, LDAP administrator, SSO/Identity administrator, general make-weird-systems-work-together dude.
Education
Professional experience
1993-1998: Reliacom (now Community IT Innovators)
1999-present: WOU
I didn't plan on being here this long, but the place sort of grew on me.
---
Did this faculty or staff member support your efforts to succeed? Give them a Student success shout-out.