Faculty/Staff Information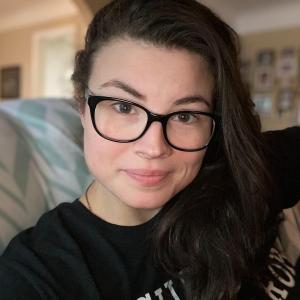 Arianna Stone
NTT Instructor, Psychological Sciences Department
At WOU since
01/04/2023
Office Hours
Mon
Tues
Weds
Thurs
Fri
9:30am-11:30am
9:30am-11:30am
Also available virtually by appointment
Course schedule
Spring 2023
| CRN | Course | Title | Times | Location |
| --- | --- | --- | --- | --- |
| 30089 | PSY360 | COGNITIVE PSYCHOLOGY | - | ONLINE CRS |
| 31225 | PSY437 | ADVANCED SOCIAL PSYCHOLOGY | - | ONLINE CRS |
| 30090 | PSY311 | DEVELOPMENTAL PSYCHOLOGY | MW 1000-1150 | BELL 334 |
Education
Arianna earned her M.S. in Psychology with a focus on Applied Social Cognition from Oregon State University in 2022; prior, in 2020, she earned a B.S. in Psychology with a minor in Social Sciences from Western Oregon University. She was a transfer student, attending Chemeketa Community College and earning an A.A. Oregon Transfer Degree in 2018.

Arianna is presently a 3rd year PhD student on hiatus at Oregon State University and plans to resume her program in the near future.
Research areas
Arianna's principle areas of research are in persistence behaviors and burnout, emphasizing on difficult tasks and learning.
---
Did this faculty or staff member support your efforts to succeed? Give them a Student success shout-out.