Faculty/Staff Information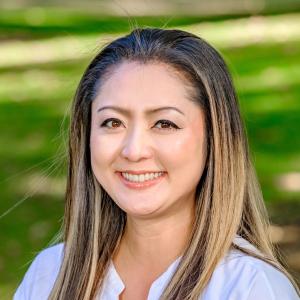 Mari Sakiyama
(She/Her/Hers)
Assistant Professor, Criminal Justice Sciences
503-751-4215 | sakiyamam@wou.edu
MA 211

At WOU since
09/16/2017
Hometown
Japan
Office Hours
Mon
Tues
Weds
Thurs
Fri
1:00-3:00
1:00-2:00
Office hours & online appointments available by arrangement.
Course schedule
Summer 2022
| CRN | Course | Title | Times | Location |
| --- | --- | --- | --- | --- |
| 1492 | CJ450 | CRIMINOLOGY | - | ONLINE CRS |
| 1147 | CJ331 | POLICE & COMM: POLICY PRSPCTV | - | ONLINE CRS |
Areas of responsibility
Mari Sakiyama is an assistant professor in the Criminal Justice Department at Western Oregon University. Her doctoral degree is in Public Affairs from the University of Nevada, Las Vegas, where she also received her B.A. and M.A. from the Department of Criminal Justice.
Mari's main research interest focuses on police use of technology and how the public perceives such activities, especially in the area of surveillance. She had previously worked in projects involving police use of social networking sites (e.g., Facebook, Twitter) and body-worn cameras. Her doctoral dissertation examined public attitudes on police use of Unmanned Aerial Systems (UAS).
Current interests are for in-depth exploration of: 1) how (i.e., police operational context); 2) where (i.e., location of surveillance); 3) and to what extent (i.e., the degree to which) the public is receptive to police using this new technology.
Education
Ph.D. in Public Affairs, University of Nevada, Las Vegas
Research areas
Police and Community, Comparative Criminal Justice, Public Policy and Criminal Justice, Restorative Justice
---
Did this faculty or staff member support your efforts to succeed? Give them a Student success shout-out.