Faculty/Staff Information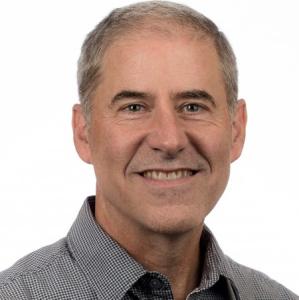 John Morris
(He/Him/His)
NTT Instructor, College of Liberal Arts & Sciences
503-838-8336 | morrisjl@wou.edu
WEST 207A

Why I chose WOU
I like the size of the campus and friendliness of the students.
At WOU since
09/28/2015
Hobbies
Writing, running, and bicycling.
Hometown
Wichita
Office Hours
Mon
Tues
Weds
Thurs
Fri
9-9:45 am
I am also available by appointment.
Course schedule
Winter 2020
| CRN | Course | Title | Times | Location |
| --- | --- | --- | --- | --- |
| 21770 | OL615 | STRATEGIC LEADERSHIP | - | ONLINE CRS |
What you will do and learn in my courses
I believe in the power of critical thinking and problem solving. Everything I teach has some element of independent thought and reasoning. I believe that clear and factual verbal and written communication are essential within the business world, as my student I will expect you to do your best in both and will gladly offer assistance upon request.
Education
BS in Business Administration, University of Kansas, 1980
Executive MBA, International Studies, University of Nebraska at Omaha, 1991
Teaching focus
Management topics including leadership, organizational behavior, and strategy.
Professional experience
Twenty-nine years experience in progressive management responsibilities in numerous industries prior to teaching including manufacturing, retailing, wholesaling, insurance, healthcare, and consumer electronics. Currently a member of the undergraduate and graduate faculty for Oregon State University (since 2009), undergraduate and graduate faculty for Western Oregon University (since 2015), and an advisory committee member of Chemeketa Management Program.
Awards and honors
Quality Matters for online course design, 2014, 2016 (2x), 2017
Graduate courses taught
Business Analysis and Communication, Organizational Leadership, Advanced Strategic Management, Organizational Leadership Capstone I and II
Undergraduate courses taught
Strategic Management, Integrative Strategic Experience, Organization Behavior, Professional Development
Publications and Presentations
Professional memberships
Society for Human Resource Management
American Society for Training and Development
---
Did this faculty or staff member support your efforts to succeed? Give them a Student success shout-out.