Faculty/Staff Information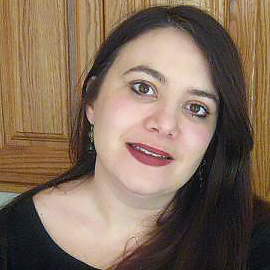 Marie LeJeune
Professor, Division Chair, Education & Leadership
503-838-8450 | lejeunem@wou.edu
RWEC 116

At WOU since
09/16/2007
Office Hours
Mon
Tues
Weds
Thurs
Fri
1:15-3:15 p.m.
4:00-5:00 p.m.
By email and appointment.
Course schedule
Summer 2021
| CRN | Course | Title | Times | Location |
| --- | --- | --- | --- | --- |
| 1174 | ED240 | YOUNG ADULT LIT | - | ONLINE CRS |
Vitae
Education
Ph. D, University of Nevada, Las Vegas, 2009
MAT, Whitworth College, 1995
B.A. Gonzaga University, 1994
Teaching focus
Master of Science in Education: Curriculum and Instruction
Professional experience
Dr. Marie LeJeune teaches courses in literacy instruction, children's and young adult literature, and language arts methods. She is a former secondary language arts teacher and reading specialist and has over 13 years of classroom experience in K-12 school settings. She is passionate about books for young readers and has an extensive collection of children's and young adult literature that she enjoys sharing with teachers and students in public school classrooms. She is active in the National Council of Teachers of English, the International Literacy Association, the Children's Literature Assembly and other organizations dedicated to quality literacy instruction in schools. She is currently a member of the national Orbis Pictus Committee, an award given to the most outstanding nonfiction for readers in grades K-8 each year. Her research focuses on issues closely related to children's and young adult literature, literature based instruction, and literacy teacher research.
Graduate courses taught
-CSE 670 Teaching Content with Tech: Language Arts
-ED 534 Content Pedagogy I: Language Arts
-ED 536 Content Pedagogy II: Language Arts
-ED 603 Thesis
-ED 633 Research and Writing
-ED 635 Action Research
-ED 637 Advanced Content Pedagogy: Language Arts
-ED 640 Literacy: Inquiry, Theory, and Informed Practice
-ED 651 Content Area Literacy
-ED 655 Foundations of Literacy
-ED 656 Professional Seminar I
-ED 657 Professional Seminar II
-ED 658 Professional Seminar III
-ED 659 Professional Seminar IV
-ED 668 Assessment and Instruction in Reading
-ED 669 Content Pedagogy
-ED 672 Leadership in the School Reading Program
-ED 689 Contemporary Literature for Children/Young Adults
-ED 693 Teaching Reading Under the Common Core
Undergraduate courses taught
-ED 230H Children's Literature in the Classroom (honors program)
-ED 434Content Pedagogy I: Language Arts
-ED 436 Content Pedagogy II: Language Arts
-ED 444 Fluency in Literacy
-ED 498 Student Teaching
---
Did this faculty or staff member support your efforts to succeed? Give them a Student success shout-out.