Faculty/Staff Information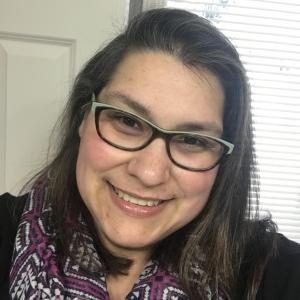 Maria Laine
(she/her/hers)
NTT Instructor, Education & Leadership
503-838-9289 | lainem@wou.edu
RWEC 162

Why I chose WOU
I was drawn to WOU for the opportunity to empower future teachers to be advocates for children and families.
At WOU since
06/20/2016
Fun fact
Maria's dogs are named Bob The Tasmanian Sparkle Fairy and Miley Wiley.
Hometown
Olympia, Washington
Course schedule
Spring 2020
| CRN | Course | Title | Times | Location |
| --- | --- | --- | --- | --- |
| 31150 | ED354 | ECE NUMERACY & MATHEMATICS | - | HYBRD* CRS |
| 31250 | ED231 | TYPICAL & ATYPICAL DEVELOPMENT | - | ONLINE CRS |
| 31150 | ED354 | ECE NUMERACY & MATHEMATICS | R 1300-1550 | RWEC 103 |
| 30050 | ED232 | HEALTH & SAFETY PRCTCS ECE | - | ONLINE CRS |
Areas of responsibility
Early Childhood faculty member and supervision for early childhood students in their clinical practice phase.
What you will do and learn in my courses
The classroom is a learning community where everyone brings experience and insight! Be prepared to share your ideas, participate in hands on activities, and to take the role of both student and teacher as we all learn together. You will be challenged to expand your thinking, consider how privilege affects success, and to recognize the vital role of advocacy in early childhood education.
Education
M. Ed. Curriculum and Instruction: Early Childhood Education, Concordia University, Portland, OR
BA Elementary Education, Western Oregon University, Monmouth, OR
Teaching focus
Early Childhood Education
Professional experience
Maria Laine has over 10 years of early childhood classroom teaching experience, with an emphasis on advocacy and empowering families. She began her teaching career in a Montessori preschool before transitioning to Head Start, with her final teaching position in Kindergarten at Independence Elementary School. Maria's career has allowed her to work a wide variety of families, early childhood practitioners, and programs. She transitioned to higher education in June 2016.
Maria is a mother to two wonderful children, aunt to eight nieces and nephews, and a great aunt to six grand nieces and nephews. Maria enjoys spending time in the great outdoors and drinking lots of coffee and tea.
Graduate courses taught
ED 563 ECE Numeracy & Mathematics
ED 607 Seminar: Science & Social Studies in Early Childhood Settings
Undergraduate courses taught
ED 220 Introduction to Early Childhood
ED 232 Health & Safety Practices in ECE
ED 322 Early Childhood Motor Development & Movement Education
ED 324 Creative Arts in ECE
ED 345 Designing Early Childhood Environments
ED 348 Developmentally Appropriate Practices
ED 354 (formerly ED 463) ECE Numeracy & Mathematics
ED 368 Science & Social Studies in Early Childhood Settings
ED 374 Teaching Writing in the Elementary Classroom
ED 404, 405, 429 Student Teaching Seminar
ED 411, 412, 498 Field Experience
ED 443 Developing Literacy
ED 446 Environments for Diverse Learners
ED 448 ECE Curriculum
ED 449 Observation and Assessment
ED 450 Authorization Specialty: Classroom Management
ED 464 (formerly ED 382) ECE Family and Community Involvement
ED 466 (formerly ED 326) Technology in Inclusive ECE
---
Did this faculty or staff member support your efforts to succeed? Give them a Student success shout-out.