Faculty/Staff Information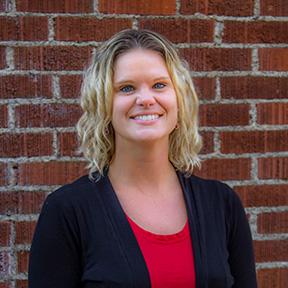 Emily Lafon
(She/Her/Hers)
Alumni Relations Coordinator, Advancement & Foundation
503-838-8710 | lafone@wou.edu
WC

Why I chose WOU
I chose WOU because of the people, the community and the experiences it offers. Everyday feels like you're in your hometown and the relationships are the absolute best.
At WOU since
05/30/2014
Hobbies
Cooking, gardening, exercise, wine tasting and anything outdoors.
Fun fact
I'm originally from Minnesota and an avid Vikings fan.
Hometown
Duluth, MN and Hood River, OR
Favorite book/movie
Major League, The Hangover, Pretty Woman
Areas of responsibility
Alumni relations- events, engagement opportunities, monthly e-newsletter, building relationships with alumni and businesses to find sponsorship possibilites, community relations.
Alumni Board of Directors- oversee and manage volunteers and volunteer activities, recruit and train board members, run meetings and develop relationships with board members
Emeritus Society and Retirees- the go to staff member for the Emeritus Society and retirees, hold events and plan meetings for the members, attend field trips and build relationships
Education
BS from Oregon State University
Major: Human Services, concentration in public service
Minors: Nutrition and chemistry
Professional experience
Events and Reservations Coordinator at the CH2M HILL Alumni Center, Oregon State University - 2008 - 2014
Alumni Relations Coordinator, Western Oregon University - 2014 - current
Other experience-
Wedding and event planning side gig
Arbonne consultant
Volunteer in the nursery and with childrens programs at church
---
Did this faculty or staff member support your efforts to succeed? Give them a Student success shout-out.