Faculty/Staff Information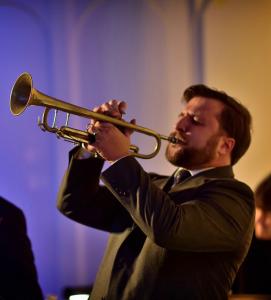 Keith Karns
NTT Assistant Professor, Director of Jazz Studies, Music
503-838-8541 | karnsk@wou.edu
APSC 221

At WOU since
09/16/2018
Hobbies
Hiking, Boating, Fly Fishing
Hometown
North Pole, Alaska
Favorite book/movie
Film: Once Upon a Time In The West Fiction: The Moon is a Harsh Mistress Non Fiction: Peak: Secrets From the New Science of Expertise
Office Hours
Mon
Tues
Weds
Thurs
Fri
Noon
Noon
Noon
Noon
Noon
By Appointment
Course schedule
Winter 2021
| CRN | Course | Title | Times | Location |
| --- | --- | --- | --- | --- |
| 20505 | MUP105 | AMERICAN VERNACULAR STUDIES | - | --- --- |
| 20499 | MUEN563 | ORQUESTRA BRASIL | TR 1400-1520 | SH Lawn |
| 20579 | MUP125 | INSTRUMENTAL | - | --- --- |
| 20577 | MUP425 | INSTRUMENTAL | - | --- --- |
| 20508 | MUP405 | AMERICAN VERNACULAR STUDIES | - | --- --- |
| 20487 | MUEN363 | ORQUESTRA BRASIL | TR 1400-1520 | SH Lawn |
| 20792 | MUS405 | SENIOR SEMINAR | - | ONLINE CRS |
| 20473 | MUEN163 | ORQUESTRA BRASIL | TR 1400-1520 | SH Lawn |
| 20498 | MUEN562 | WESTERN HEMISPHERE ORCHESTRA | MWF 1500-1550 | SH Lawn |
| 20507 | MUP305 | AMERICAN VERNACULAR STUDIES | - | --- --- |
| 20578 | MUP625 | INSTRUMENTAL | - | --- --- |
| 20568 | MUP325 | INSTRUMENTAL | - | --- --- |
| 20486 | MUEN362 | WESTERN HEMISPHERE ORCHESTRA | MWF 1500-1550 | SH Lawn |
| 20509 | MUP605 | AMERICAN VERNACULAR STUDIES | - | --- --- |
| 20612 | MUP300 | NON-JURIED | - | --- --- |
| 20506 | MUP205 | AMERICAN VERNACULAR STUDIES | - | --- --- |
| 20472 | MUEN162 | WESTERN HEMISPHERE ORCHESTRA | MWF 1500-1550 | SH Lawn |
| 20575 | MUP225 | INSTRUMENTAL | - | --- --- |
Education
B.M. University of Wisconsin Eau Claire, Trumpet Performance
M.M. Indiana University, Jazz Studies
D.M.A. University of North Texas, Jazz Studies/Brass Pedagogy
Professional experience
Keith Karns is a trumpet player, arranger, and bandleader based in Portland Oregon. Keith was a trumpet soloist and arranger for the Grammy nominated One O'Clock Lab Band. Since then, Keith has had the opportunity to work with some of the nation's leading voices in jazz including Rich Perry, Greta Matassa, Lauren Sevian (Mingus Big Band), The Kansas City Jazz Orchestra, Benny Golson, and Stefon Harris.

Keith's 18 piece big band has toured nationally and has recorded two CDs of Keith's original compositions and arrangements. Keith has been been the recipient of awards from American Society of Composers Authors and Publishers (ASCAP), Downbeat Magazine, and the Jazz Education Network (JEN). Keith's most recent big band recording was a collaboration with New York City saxophonist Rich Perry, and was released on Summit Records in 2017 to rave reviews.

Keith is the Director of Jazz Studies at Western Oregon University where he teaches courses in jazz, applied trumpet, brass pedagogy, and chamber music. He is also the Artistic Coordinator for the Jazz Program at the Fairbanks Summer Arts Festival.

Keith is also an active classical trumpet soloist and chamber musician. He performs regularly with his brass quintet, the Tarnished Brass, and has been invited to perform recitals at universities in Alaska, Colorado, Oklahoma, Texas, and Washington.

Keith's teachers include David Baker, Bill Adam, John Murphy, Robert Baca, John Harbaugh, Jay Saunders, and Rich DeRosa. Keith is a Torpedo Bags performing artist and uses Torpedo Bags to transport and protect all of his trumpets.
---
Did this faculty or staff member support your efforts to succeed? Give them a Student success shout-out.