Faculty/Staff Information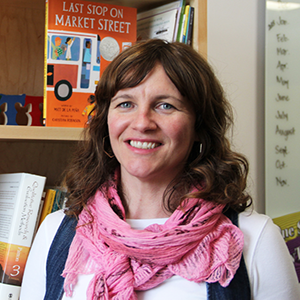 Annie Ittner
Assistant Professor, Education & Leadership
At WOU since
08/01/2017
Vitae
Education
Ph.D. Literacy Education, University of Minnesota, Minneapolis, MN
M.A. Language, Literacy, and Culture, Adams State University, Alamosa, CO
B.A. Elementary Education and Studio Art, University of St. Thomas, St.Paul, MN
Professional experience
Dr. Anne Ittner teaches courses in literacy in the undergraduate and graduate programs. Her experiences as a teacher in K-12 schools include elementary classroom teacher, English Language Learner teacher, and literacy coach. She worked and researched for several years at the Minnesota Center for Reading Research at the University of Minnesota. There, she led professional development, wrote curriculum, and conducted research with the Path to Reading Excellence as School Sites (PRESS) project- a multi-tiered systems of support framework implemented by schools across the country. Her research interests include emergent bilinguals in the early grades, multi-tiered systems of support, culturally and linguistically sustaining pedagogies, and professional learning.
Graduate courses taught
ED 672 Literacy Leadership
ED 680 Psychology of Reading
ED 444 Content Area Literacy
ED 668 Assessment and Intervention
ED 685 The Word and the World: Supporting Learners Through Language and Literacy
---
Did this faculty or staff member support your efforts to succeed? Give them a Student success shout-out.