Faculty/Staff Information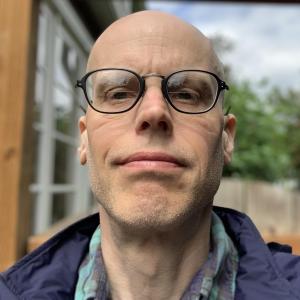 Shaun Huston
(he/him/his)
Professor, Geography
503-838-8296 | hustons@wou.edu
BELL 217

Why I chose WOU
I chose WOU to be at an undergraduate, teaching-focused university.
At WOU since
09/16/2000
Office Hours
Mon
Tues
Weds
Thurs
Fri
1:00-3:00
1:00-3:00
You can also make an appointment.
Areas of responsibility
Geography, Film Studies, Sustainability. I am also on the advisory board for Interdisciplinary Studies and coordinator of the First Year Seminar in the General Education Program: http://www.wou.edu/gened
What you will do and learn in my courses
In most of my courses, you will learn about place, landscape and people, with a focus on popular cultiures and how geographies are produced through, and implicated in, the exercise of power.
Education
BA in International Affairs and Political Economy from Lewis & Clark College (1991), MA in Geography from Syracuse University (1994), and PhD in Geography from Syracuse University (1996).
Teaching focus
cultural and political geography, North America
Research areas
cultural geography, political geography, American West, place & landscape, popular cultures, visual methodologies
Graduate courses taught
Undergraduate courses taught
Publications and Presentations
---
Did this faculty or staff member support your efforts to succeed? Give them a Student success shout-out.