Faculty/Staff Information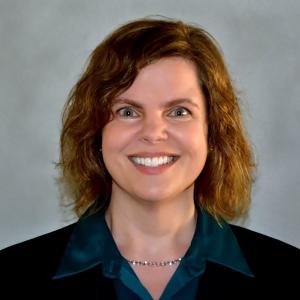 Katrina Hovey
Associate Professor, Education & Leadership
503-838-8961 | hoveyk@wou.edu
RWEC 119

At WOU since
06/26/2017
Course schedule
Spring 2023
| CRN | Course | Title | Times | Location |
| --- | --- | --- | --- | --- |
| 30076 | SPED607 | SEM: PROF PORTFOLIO | - | ONLINE CRS |
| 30076 | SPED607 | SEM: PROF PORTFOLIO | T 1700-1950 | ONLINE CRS |
Vitae
Education
Ph.D. in Special Education, University of North Texas, Denton, Texas
M.S. in Special Education, Texas A&M University-Commerce, Commerce, Texas
M.A. in School Counseling, Amberton University, Garland, Texas
B.S. in Information Systems, University of Texas at Arlington, Arlington, Texas
B.A. in German, University of Texas at Arlington, Arlington, Texas
Professional experience
Dr. Katrina Hovey is an experienced educator and researcher with a Doctor of Philosophy (Ph.D.) from the University of North Texas. Her doctorate is in special education with a focus on mild to moderate disabilities with a minor in emotional and behavioral disorders. Her research focuses on pre-service teacher preparation and in-service teacher coaching to support and improve outcomes for learners with special academic and behavioral needs through the use of high-leverage practices (HLPs). She is skilled in Response to Intervention (RTI) and multi-tiered systems of support (MTSS), assessment, and Positive Behavioral Interventions and Supports (PBIS).
She is passionate about assisting individuals with exceptionalities and worked for several years as a public school teacher in self-contained and inclusive settings. She has special education (P-12), English as a second language (P-12), gifted and talented (P-12), and elementary education (P-8) teacher certification. Additionally, she holds all-level school counselor and school psychologist licensure which have afforded many opportunities to work with and support a wide variety of learners.
Graduate courses taught
ED 615 – Foundations of Education
ED 624 – RethinkingSpecial Education
ED 681 - Principles and Practices of Bilingual and ESOL Special Education
SPED 607 - FSFE Seminar
SPED 609 - Academic Field Experience Supervision
SPED 617 – Theories and Philosophies of Teaching Exceptional Learners
SPED 623 – Behavior Support
SPED 625 – Assessment for Instruction
SPED 642 – Standardized Assessment
SPED 670 - Collaboration
---
Did this faculty or staff member support your efforts to succeed? Give them a Student success shout-out.