Faculty/Staff Information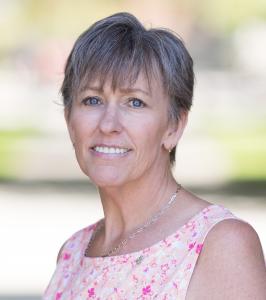 Karla Hale
Teacher Education Instructor/Supervisor, College of Education
503-838-9293 | halek@wou.edu
RWEC 161

At WOU since
01/09/2006
Course schedule
Winter 2020
| CRN | Course | Title | Times | Location |
| --- | --- | --- | --- | --- |
| 21213 | ED536 | CONT PED II: SCI CB MAT | W 1300-1650 | RWEC 103 |
| 21226 | ED536 | CONT PED II: SCI OH MAT | S 0830-1120 | RWEC 103 |
| 21206 | ED436 | CONT PED II: SCI | W 1300-1650 | RWEC 103 |
| 21226 | ED536 | CONT PED II: SCI OH MAT | - | HYBRD* CRS |
Education
MAT Non-Licensure: Community College Teaching (Completion Fall 2015), Western Oregon University, Monmouth, OR
MSEd: ESOL Endorsement, Western Oregon University, Monmouth, OR
B.S. in Elementary Education/Interdisciplinary Studies, Western Oregon University, Monmouth, OR
Professional experience
I began my teaching career as an elementary teacher in the Dallas School District 20 years ago, and most recently spent 5 years teaching full-time high school Math and Science classes for Chemeketa Community College. I currently teach part-time at Chemeketa in the Reading and Study Skills department. I returned to WOU in 2013 as a graduate student in Earth Science and teach part-time for WOU in Adolescent Learning and Development courses and Science and Math teaching methods for the Department of Education.
I love learning and continue to pursue new opportunities to expand my knowledge in the area of Teacher Education and Science. I enjoy the diversity of the populations I work in my various roles and hope to instill a love of learning in all my students. My husband and I have 6 children and 10 grandchildren. I love to travel, and I am currently on a quest to visit volcanoes around the world.
Graduate courses taught
ED 534: Content Pedagogy I: Mathematics
Undergraduate courses taught
ED 333: Applied Adolescent Learning and Development
ED 453: Elementary Mathematics Methods
---
Did this faculty or staff member support your efforts to succeed? Give them a Student success shout-out.