Faculty/Staff Information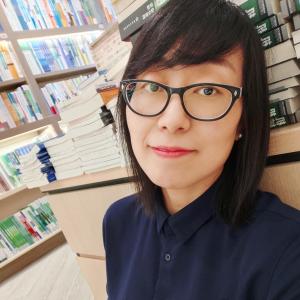 Xiaopeng Gong
Associate Professor, Education & Leadership
503-838-9251 | gongx@wou.edu
RWEC 226

At WOU since
09/16/2014
Office Hours
| Mon | Tues | Weds | Thurs | Fri |
| --- | --- | --- | --- | --- |
| | 2-3:30 pm | | | |
Course schedule
Spring 2023
| CRN | Course | Title | Times | Location |
| --- | --- | --- | --- | --- |
| 30043 | ED611 | THEORIES TCHNG & LRNING | - | ONLINE CRS |
| 30046 | ED659 | MAT PROF SEM III OH | - | ONLINE CRS |
Education
Ph.D. in Educational Psychology: Ball State University, Muncie, IN
M.A. in Educational Psychology: Ball State University, Muncie, IN
B.A. in English Literature: Bohai University, China
Professional experience
With an emphasis on statistics and research methods, Dr. Xiaopeng Gong's used advanced statistical skills to address questions of interest, include the impact of family and culture on adolescents and immigrant students' academic, social and emotional outcomes. In her recent work, she explored the relations between perfectionism, coping, parenting and emotion intelligence among college students. Currently she is working on two projects: one is second-generation Asian immigrant students' psychological well-beings, the other she collected data from college students in the United States and China to compare how culture and family influences students' emotion regulation and well-beings.
Dr. Xiaopeng Gong worked in middle and high schools for eight years in China. She worked in CLUE-Plus Project (Javits grant) in the Center for Gifted Studies and Talent Development, Ball State University for three years, and was involved into the 21st Community Learning Centers Evaluation Project.
Graduate courses taught
ED 611 Theory of Learning and Teaching
ED 643 Secondary Learing and Development
ED 633 Research and Writing
ED 643 The Whole Child: Metaphors of Learning and Development
Undergraduate courses taught
ED 242 Applied Children's Learning and Development
ED 233 Applied Adolescents' Learning and Development
---
Did this faculty or staff member support your efforts to succeed? Give them a Student success shout-out.