Faculty/Staff Information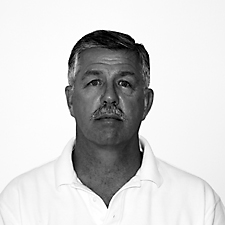 Terry Gingerich
NTT Assistant Professor, Criminal Justice Sciences
503-838-8854 | gingert@wou.edu
MA 201

At WOU since
09/16/2002
Office Hours
Mon
Tues
Weds
Thurs
Fri
1:00-2:00
Or by appointment
Course schedule
Fall 2023
| CRN | Course | Title | Times | Location |
| --- | --- | --- | --- | --- |
| 10464 | CJ219 | ETHICS & LEADERSHIP IN CJ | - | ONLINE CRS |
| 10500 | CJ623 | CJ RESEARCH:EXPLORE & INITIATE | - | ONLINE CRS |
Education
Dr. Terry E. Gingerich earned his Ph.D. from Washington State University in 2002. He also holds a MA from California State University Los Angeles and a BA from the University of San Francisco. Prior to entering academia, Dr. Gingerich served 25 years with the Los Angeles County Sheriff¿s Department, retiring in 1996 as a sergeant. He worked a variety of assignments with the LASD, including tours in custody, patrol, administration, and detective divisions. Prior to joining the LASD, he was a police officer with the Metropolitan Police Department, Washington DC. He served four and half years in the USMC (1963-1968). He holds basic, intermediate, advanced, and supervisory certificates from the California Commission of Police Officer Standards and Training. Dr. Gingerich has coauthored one book: Law Enforcement in the United States (2005), and published a chapter in the World Encyclopedia of Police and Correctional Systems (2006). He has also published in the Asian Journal of Criminology, the Justice Policy Journal and Asian Politics and Policy. He is a member of the Police Administration Committee of the International Association of Chiefs of Police, the Academy of Criminal Justice Sciences, and the Asian Association of Police Studies. Dr. Gingerich¿s research interests include police history, ethics, criminal justice policy, comparative criminal justice, and police management. He is married and has five children and seven grandchildren.
Research areas
Research Interests:
Police History
Ethics
Crime and Criminal Intelligence Analysis
Criminal Justice Policy
Comparative Criminal Justice
Police Management
Professional experience
Professor of Criminal Justice, Western Oregon University, Monmouth, OR, 2002-Present
25 years with the Los Angeles Sheriffs Department; retired as Sergeant, 1996
United States Marine Corps (1963-1968)
Publications and Presentations
Law Enforcement in the United States (3rd edition, 2011)
---
Did this faculty or staff member support your efforts to succeed? Give them a Student success shout-out.