Faculty/Staff Information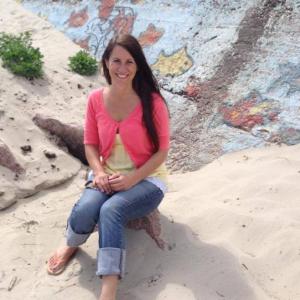 Darlene Fritz
Pre-Education Advisor, Education & Leadership
503-838-8704 | fritzd@wou.edu
RWEC 165

Why I chose WOU
A few years ago, I took a year off to do volunteer work, and WOU was one of the places that I volunteered. I immediately fell in love with the small campus and "family" environment here. People at WOU genuinely care about each other and about the students.
At WOU since
02/01/2016
Hobbies
Hot Air Balloon Crewing, International Travel, Hiking, Kayaking, Cultural Festivals, Paddleboarding, Roller Coasters
Fun fact
I may or may not start randomly skipping or jumping up and down when I'm really happy.
Hometown
El Paso, Texas
Favorite book/movie
Nacho Libre
Areas of responsibility
Welcome to Western Oregon's Teacher Education Program! It is my pleasure to advise students who are planning to become licensed teachers through WOU's Undergraduate Teacher Education Program, and I welcome early inquiries from students who are beginning at community colleges and planning to transfer to WOU their junior year. My role includes traveling each term to many of the Oregon community colleges to do early advising with potential transfer students, meeting with current WOU students to help them explore career options, develop a term by term course plan, access campus resources, and apply for the Professional Teacher Licensure Program. Visit our advising page. Schedule an appointment.
Education
Master of Arts Degree in Career Development from John F. Kennedy University
Bachelor of Science Degree in Management and Communications from Corban University
Associate of Science Degree in Early Childhood Education from Walla Walla University
Professional experience
Pre-Education Advisor at Western Oregon University from 2016 to Present
School Counselor at Western Mennonite School from 2006 to 2016
Counselor, Advisor, and Project Coordinator at Chemeketa Community College from 1991 to 2005
Employment Specialist at Mid-Willamette Jobs Council from 1987 to 1990
Awards and honors
Past President of the Oregon Career Development Association
Global Career Development Facilitator Credential and Instructor Credential
Professional memberships
NACADA - National Academic Advising Association
OCDA - Oregon Career Development Association, Lifetime Member
---
Did this faculty or staff member support your efforts to succeed? Give them a Student success shout-out.