Faculty/Staff Information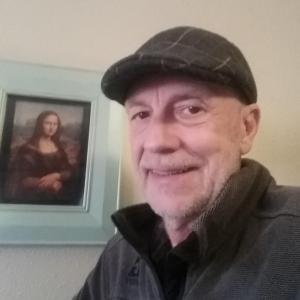 Sylvain Fremaux
NTT Instructor/Assistant Professor, Modern Languages
503-838-8540 | fremauxs@wou.edu
BELL 313

At WOU since
09/16/2002
Course schedule
Spring 2022
| CRN | Course | Title | Times | Location |
| --- | --- | --- | --- | --- |
| 30675 | FR203 | SECOND YEAR FRENCH III | TR 0900-0950 | ONLINE CRS |
| 30674 | FR103 | FIRST YEAR FRENCH III | MW 0900-0950 | ONLINE CRS |
| 31270 | FR300 | FRENCH TABLE | R 1300-1350 | ONLINE CRS |
Education
Born and raised in France, Professor Sylvain Frémaux is a native speaker and a French citizen. He is bilingual and has studied Latin, German and the humanities in French high schools, and graduated from a Paris Law School. His other academic interests have included philosophy, music, international law and economics. He holds a bachelor's degree from University of Southern California and a master's degree from Yale University. He has enjoyed an eclectic career in France and the United States as a university professor, language specialist, orchestra conductor, published and award-winning scholar and translator, educator, and foreign tour specialist.
His twenty-five years of experience with French language instruction have included institutions such as Yale, USC, Lewis & Clark and Linfield Colleges, Chemeketa and Portland Community Colleges. He founded FranceTours, LLC and has led summer foreign travel courses for American students in France since 1997. His memoir, Diary of a Twentieth-Century Composer: Alexandre Tansman, won the Wilk Prize from The USC Polish Music Center.
From 2002 to 2006 Professor Frémaux served as Adjunct French Instructor at Western Oregon University. Part of a dynamic team with Prof. Alice Kirk and Prof. Christine Ferris, he helped expand the program and course offerings. He has taught all levels of post-secondary French courses, including First Year and Second Year French, Intermediate and Advanced Conversation, French Life and Culture, Introduction to African Studies, Contemporary Francophone Arts and Culture, Pronunciation and Phonetics, Syntax and Grammar, and Advanced Composition and Conversation, among others.
---
Did this faculty or staff member support your efforts to succeed? Give them a Student success shout-out.