Faculty/Staff Information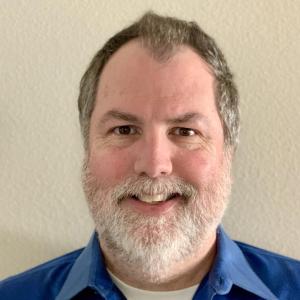 David Foster
Program Coordinator, Psychological Sciences Department
503-838-8805 | fosterd@wou.edu
TODD 327

At WOU since
09/16/1999
Office Hours
Mon
Tues
Weds
Thurs
Fri
10:00 a.m. to noon
10:00 a.m. to noon
5:30 p.m. to 6:30 p.m.
Book Meeting: https://calendar.app.google/tJLEJKAWU8LtDGNE7
Course schedule
Spring 2023
| CRN | Course | Title | Times | Location |
| --- | --- | --- | --- | --- |
| 31333 | OL690 | LEADERSHIP ACTION PROJECT | - | --- --- |
| 31211 | PSY445 | INTRO TO INDUSTRIAL ORGANIZTNL | - | HYBRD* CRS |
| 31211 | PSY445 | INTRO TO INDUSTRIAL ORGANIZTNL | R 1000-1150 | ACKER 141 |
| 31120 | OL631 | FUNDAMENTALS OF LEADERSHIP | - | ONLINE CRS |
| 31036 | PSY446 | PSYCHOLOGY OF LEADERSHIP | - | ONLINE CRS |
| 31368 | OL617 | LEADERSHIP ACTION PROJECT II | - | --- --- |
| 31347 | OL690 | LEADERSHIP ACTION PROJECT | - | --- --- |
Areas of responsibility
Professor of Psychology
Psychological Sciences Department
Behavioral Sciences Division
Director: Creativity Research Laboratory
Program Coordinator: Organizational Leadership
Program
Executive Director:
Center for Leadership and Creativity
Education
Ph.D. Industrial/Organizational and Applied Social Psychology August 1999
The George Washington University Washington, DC
BS, Cardiopulmonary Science June 1988
University of South Alabama Mobile, Al
BS, Psychology May 1986
Florida State University Tallahassee, FL
Teaching focus
Industrial Organizational Psychology
Psychology of Creativity
Psychology of Leadership
Organizational Consulting
Psychology of Teamwork
Professional experience
Professor of Psychology, Western Oregon University, Monmouth, OR, 2009 – present
Associate Professor of Psychology, Western Oregon University, Monmouth, OR, 2004 – 2009
Assistant Professor of Psychology, Western Oregon University, Monmouth, OR, 1999 – 2004
Personnel Research Psychologist, Office of Personnel Management,Personnel Resources Development Center, Washington, DC, 1997 – 1999
Investigated the relationship among organizational climate, and proximal and distal organizational outcomes. Proximal outcomes include employee attitudes (e.g., job satisfaction, commitment) and employee behaviors (e.g., turnover, absenteeism, extra-role behavior). Distal outcomes include customer satisfaction, customer retention, profit, etc.
Survey Statistician U.S. Army Research Institute for the Behavioral and Social Sciences, Alexandria, VA, 1994 – 1997
Examined the effects of squad-level, gender integration on soldiers completing U.S. Army Basic Combat Training (BCT). This study examined the effects of gender-integration on soldier performance during BCT and on the soldierization process as measured by self-reported levels of pride and commitment, individual improvement during BCT, individual and platoon morale, teamwork, and cohesion. Developed a survey administered to attriting soldiers, collected post-training data including survey administration and facilitated focus groups.
Investigated the factors influencing declining reenlistment rates (attrition) among mid-career level soldiers in the Military Police. Responsible for conducting focus groups, developing and administering a survey, and constructing a research database for both qualitative and quantitative data.
Research Associate, The George Washington University, Couples Unemployment Project, Washington, DC, 1991 – 1994
Investigated the impact of social support and social undermining on marital adjustment and depressive symptoms among couples after one member of the couple had recently experienced job loss.
Identified factors influencing couples' motivation and decision to participate in an experimental intervention program designed to assist couples in coping with the negative sequelae associated with job loss.
Examined the degree to which people are able to accurately report changes in subjective states such as perceived social support, job seeking motivation, and depressive symptoms and the potential cognitive processes that may distort such judgments.
Conducted research to determine the impact of public presentation bias on the validity of observational (videotaped) samples of couples' discussions by having each member of the couple rate the "typicality" of their partner's behavior during the discussion.
Awards and honors
Research-based Tuition Fellowship – The George Washington University
Consortium Research Fellowships at the U.S. Army Research Institute for the Behavioral and Social Sciences
Chairman's Award for Scholastic Excellence in Respiratory Therapy Education
Cardiopulmonary Care Merit Scholarship – Massachusetts General Hospital
Graduate courses taught
OL 591 Fundamentals of Leadership
OL 592 Building Effective Teams
Undergraduate courses taught
PSY 201 General Psychology
PSY 202 General Psychology
PSY 301 Introduction to Research Methods
PSY 334 Social Psychology
PSY 443 Psychology of Teamwork
PSY 445 Introduction to Industrial Organizational Psychology
PSY 446 Psychology of Leadership
PSY 447 Organizational Consulting
PSY 449 Psychology of Creativity
Publications and Presentations
Foster, D. A. & Hermann, A. D. (2011). Linking the first week of class to end-of-term satisfaction: Using a reciprocal interview activity to create an active and comfortable classroom . College Teaching, 59, 111-116. click here for pdf
Hermann, A. D., Foster, D. A. & Hardin, E. E. (2010). Does the first week of class matter? A quasi-experimental investigation of student satisfaction. Teaching of Psychology, 37(2), 79-84. click here for pdf
Case, K. A., Bartsch, R. A., McEnery, L., Hall, S. P., Hermann, A. D., & Foster, D. A. (2008). Establishing a comfortable classroom from day one: Student perceptions of the reciprocal interview. College Teaching, 56, 210-214. click here for pdf
Hermann, A. D. & Foster, D. A. (2008). Fostering approachability and classroom participation during the first day of class: Evidence for a reciprocal interview activity. Active Learning in Higher Education 9(2) 139-151. click here for pdf
Savicki, V., Foster, D. A., & Kelley, M. (2006). Gender, group composition and task type in virtual teams. In M. Davidson & M. Barrett (Eds.), Gender and Communication Issues at Work (pp. 270-282). Aldershot, UK: Ashgate Publishing Ltd. click here for pdf
Foster, D.A., Caplan, R.D. & Howe, G.W.(1997). Representativeness of observed couple interaction: Couples can tell, and it does make a difference. Psychological Assessment, 9, 285-294. click here for pdf
Mottern, J. A., Foster, D. A., Brady, E. J., & Marshall-Mies, J. (1995). The 1995 gender integration of basic combat training study. United States Army Research Institute for the Behavioral and Social Sciences study report, 97-01.
Howe, G. W., Caplan, R., Foster, D., Lockshin, M., & McGrath, C. (1995). When couples cope with job loss: A strategy for developing and testing preventive interventions. In G. Keita & S. L. Sauter (Eds.), Stress in the 90's (pp. 139-158). Washington, DC: American Psychological Association press. click here for pdf
Foster, D.A. & Caplan, R.D. (1994) Cognitive influences on perceived change in social support, motivation, and symptoms of depression. Applied Cognitive Psychology, 8, 123-129.
Professional memberships
American Psychological Association
American Psychological Society
Society for Industrial/Organizational Psychology
Western Psychological Association
Oregon Academy of Science
---
Did this faculty or staff member support your efforts to succeed? Give them a Student success shout-out.