Faculty/Staff Information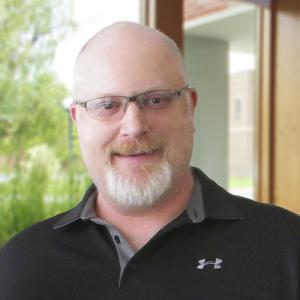 Brian Caster
Professor, Health & Exercise Science
503-838-8364 | casterb@wou.edu
RWEC 244

At WOU since
09/16/1987
Course schedule
Winter 2021
| CRN | Course | Title | Times | Location |
| --- | --- | --- | --- | --- |
| 20849 | EXS310 | MOTOR BEHAVIOR | - | ONLINE CRS |
| 20850 | EXS483 | BIOMECHANICS | - | ONLINE CRS |
| 20061 | EXS371 | KINESIOLOGY | - | ONLINE CRS |
Vitae
Education
Brian has over 20 years of teaching experience at the university level, and is the Exercise Science Program`s resident expert in areas of Kinesiology and Biomechanics. With a commitment to serving the educational needs of all professions emanating from the Exercise Science and Physical Education Teacher Education majors, Brian fosters a true interdisciplinary understanding of human movement. He was twice President of the WOU Faculty Senate, and applies his talents and connections to helping students navigate all aspects of their education.
PhD in Biomechanics: University of Oregon
MS in Biomechanics: University of Oregon
BA in German: Linfield College
Visiting Student Scholar: Deutsche Sporthochshule, Cologne, Germany
Undergraduate courses taught
Biomechanics
Kinesiology
Lifespan Motor Development
Adv. Topics: Biomechanics
---
Did this faculty or staff member support your efforts to succeed? Give them a Student success shout-out.