Faculty/Staff Information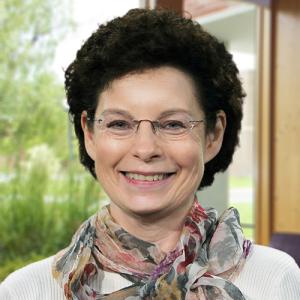 Marita Cardinal
Professor, Health & Exercise Science
503-838-8023 | cardinm@wou.edu
RWEC 243

At WOU since
09/16/1998
Vitae
Education
Ed.D. in Dance Education: Temple University
M.A. in Physical Eductation, Dance, Music, and Theatre: Eastern Washington University
B.A. in Theatre/Dance: Eastern Washington University
Undergraduate courses taught
Teaching Movement Education
Teaching Methods in Physical Education
Social Dance
Teaching Dance in Physical Education
Physical Education in the Elementary School
Teaching Aerobic Fitness
Kinesiology
Current research
Marita Cardinal's primary area of research is about dancer wellness. The combination of her background as a dancer and education in the movement sciences led her to advocate for healthier practices in the dance world. This includes safe movement practices and injury prevention, healthy eating habits and nutrition, positive body image, and reduced performance anxiety, among other topics. Unlike exercise science curricula, many dance education programs haven't typically included dance science/dancer wellness-related coursework (such as anatomy, kinesiology, physiology, nutrition, etc.) in their curricula. Since 1992, Dr. Cardinal has conducted multiple research studies assessing the inclusion of wellness-related coursework in higher education dance programs. Her current research looks at curricular changes that have occurred over the past 25 years. Overall results appear promising, but more work is needed. Dr. Cardinal has also developed a dancer wellness workshop and screening program for dance majors at WOU. This educational program provides students with a comprehensive assessment of their physical structure, muscular imbalances, fitness, and dance technique and is used as a basis for designing individualized conditioning programs. Future research will examine how dance students' participation in conditioning relates to their musculoskeletal injuries.
Dr. Cardinal has also been involved in research in physical activity behavior change, more specifically, to understand how to get people to adopt physically active behaviors. Examples of past studies have looked at the importance of positive role-modeling by teachers, effective use of motivational content/feedback during exercise instruction, and how positive (vs. negative) experiences in physical education can affect one's participation in physical activity in later life. Dr. Cardinal is an advocate for the importance of lifetime physical activity/fitness courses within the undergraduate liberal arts curriculum and has been involved with multiple research studies examining the value of this topic.
---
Did this faculty or staff member support your efforts to succeed? Give them a Student success shout-out.