Faculty/Staff Information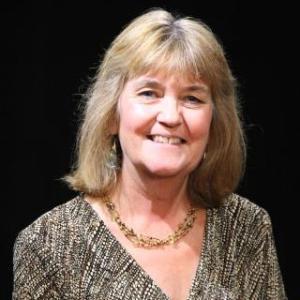 Mary Bucy
Professor, Education & Leadership
503-838-8794 | bucym@wou.edu
RWEC 121

At WOU since
06/08/1998
Office Hours
| Mon | Tues | Weds | Thurs | Fri |
| --- | --- | --- | --- | --- |
| 3:00-5:00 | 12:30-3:30 | | | |
Course schedule
Winter 2020
| CRN | Course | Title | Times | Location |
| --- | --- | --- | --- | --- |
| 20025 | CSE615 | DESIGNING INFORMATION | - | ONLINE CRS |
| 20024 | CSE604 | PORTFOLIO | - | ONLINE CRS |
Vitae
Education
B.S. Oregon State University, 1977: Resource Recreation Management
M.S. Ed. Western Oregon University, 1997: MS Education Information Technology
Ph.D, Oregon State University, 2003: Education
Teaching focus
Education
Information Technology
Professional experience
Mary has been on the faculty of the Division of Teacher Education at Western Oregon University since 1997. She teaches educational technology courses and coordinates both the MSEd Information Technology program and the Instructional Design Certificate program. Her research interests focus on online learning, with a particular emphasis on the student experience in online classes.
Prior to joining the faculty at WOU, Mary spent 20 years as an informal education specialist, planning and designing educational experiences for visitors in leisure settings such as National Parks, wildlife refuges, visitor centers, and museums. Her special emphasis was on visual communication.
Graduate courses taught
LIB 686 Emerging Technologies
CSE 611 Information Literacy
CSE 612 Media Literacy
CSE 615 Designing Information
CSE 616 Designing and Teaching Online Courses
CSE 619 Big Thinkers in Educational Technology
CSE 627 Web 2.0 Tools for Teaching and Learning
CSE 666 Photoshop for Educators
CSE 690 Digital Photography and Photo Editing
CSE 507 Seminar: Tutoring
CSE 603 Thesis/Professional Projects
CSE 604 Portfolio
Undergraduate courses taught
ED 421 Technology Integration 1

ED 422 Technology Integration 2


ED 423 Technology Integration 3
Current research
In 2003, Mary completed a PhD in Education at Oregon State University with a focus on online learning. Many of the free-choice concepts associated with designing informal learning experiences also underlie instructional design for online classes. Her particular research interest is in understanding the student experience in online classes in order to improve course design.
---
Did this faculty or staff member support your efforts to succeed? Give them a Student success shout-out.