Faculty/Staff Information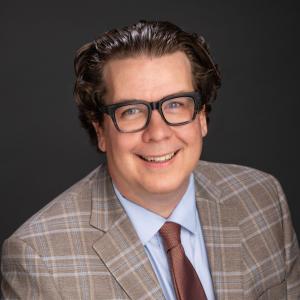 David Beasley
(he/him/his)
Education Advisor, College of Education
Why I chose WOU
I chose WOU because I wanted the opportunity to work with students at a smaller school. As a graduate of a small college, I cherish the environment at smaller schools and I relish the opportunity to give individualized attention to and build relationships with students.
At WOU since
07/11/2022
Hobbies
Reading, writing, hiking, going to concerts. I am also prone to bouts of spontaneous dancing.
Fun fact
I am the world's leading expert on the relationship between the Harry Potter novels and eighteenth-century British Gothic fiction.
Hometown
Richmond, VA
Favorite book/movie
East of Eden-John Steinbeck
Vitae
Areas of responsibility
Pre-Education Advisor
My role is to help students in the Pre-Education program plan for course registration, stay on track to graduate, and make progress towards licensure. I also work with students to determine what kind of teacher they want to be and to explore opportunities and resources available to them at WOU and beyond. I meet with students once per term to plan for the following quarter, review options, and provide assistance in any way I can.
Transfer Student Advisor
I work with students at community college campuses across the state who want to be teachers and are considering transferring to WOU. I provide knowledge and resources about WOU, including which courses and degrees at each community college will easily transfer to WOU. I am also there to aid in the transition process from community college to WOU. I am available to meet with students who are currently enrolled in community college to help plan for their eventual transfer to WOU.
Education
Ph.D.-English Literature-University of Nevada, Las Vegas-2017
M.A.-English Literature-Virginia Commonwealth University-2011
B.A.-English Literature-Roanoke College-2004
Professional experience
I have over a decade of experience in higher education, as both an instructor and administrator. I have taught courses in writing and literature, and my work as an administrator has included stints as a professional writing consultant and in graduate student recruiting and admissions. I also have experience working in fundraising for nonprofits, writing resumes, and editing books and manuscripts.
Awards and honors
Administrative Faculty Development Award-UNLV
UNLV Liberal Arts PhD Student Faculty Summer Research Award
UNLV Liberal Arts Summer Graduate Research Award
2nd Place-Helene Koon Essay Award-Western Society for Eighteenth-Century Studies
1st Place-Brooks/Hudgens Family Essay Contest-UNLV
Professional memberships
American Society for Eighteenth-Century Studies
Western Society for Eighteenth-Century Studies
Far West Popular Culture Association
Professional Association of Resume Writers and Career Coaches
---
Did this faculty or staff member support your efforts to succeed? Give them a Student success shout-out.