Faculty/Staff Information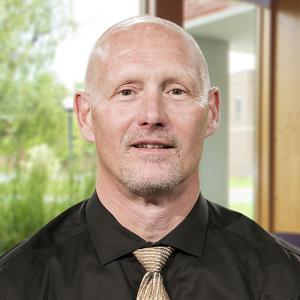 William Armstrong
Professor, Health & Exercise Science
503-838-8999 | armstroj@wou.edu
RWEC 229

At WOU since
09/16/2008
Office Hours
Mon
Tues
Weds
Thurs
Fri
2-2:30
12-2
2-2:30
12-2
Office hours are held in 303 HWC (Exercise Science lab).
Vitae
Education
PhD in Exercise Physiology: University of Toledo
MS in Exercise Pysiology: West Virginia University
BS in Geology: West Virginia University
Teaching focus
Exercise Physiology
Exercise Training and Motivation
Research areas
Mechanomyography; H-reflex; general exercise response--particularly musculoskeletal and sports performance
Professional experience
Western Oregon University (2008-present)
Hope College (2004-2008)
Eastern Michigan University (1998-2004)
Undergraduate courses taught
Exercise Motivation and Adherence
Adv. Topics: Physiology of Exercise
Foundations of Exercise Science
Physiology of Exercise
SS: Performance Training
Professional memberships
American College of Sports Medicine
National Strength & Conditioning Association
---
Did this faculty or staff member support your efforts to succeed? Give them a Student success shout-out.