Faculty/Staff Information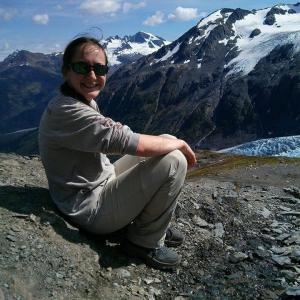 Michele Abee
(she, her, hers)
NTT Assistant Professor, Geography
Why I chose WOU
It's commitment to students.
At WOU since
09/16/2019
Hobbies
fitness, film, backpacking, climbing, white water rafting, and reading a great book
Fun fact
I love to travel.
Hometown
Charlotte, North Carolina
Favorite book/movie
Favorite Movie: The Lord of the Rings Favorite Book: Harry Potter and the All Souls Trilogy
Office Hours
Mon
Tues
Weds
Thurs
Fri
open door
11:00am-1:00pm
11:00am-1:00pm
11:00am-1:00pm
open door
if my door is open, come on in.
Course schedule
Fall 2019
| CRN | Course | Title | Times | Location |
| --- | --- | --- | --- | --- |
| 11582 | GEOG411 | CULTURAL GEOGRAPHY | TR 1400-1550 | CH 101 |
| 10528 | GEOG106 | SUSTAINABLE WORLD | - | ONLINE CRS |
What you will do and learn in my courses
The joy of Geography and Social Sciences is the ability to connect and engage with one's surrounding environment. In my courses I enjoy creating experiences that foster a sense of community, that are interactive, and connect to real-world issues. I want students to walk away from a course having the opportunity to have explored the material and can take enough away from the course where they can use the information to engage their knowledge and become a stronger student and person.
Education
PhD Geography, UNC - Greensboro
MA Applied Geography, UNC - Greensboro
BA History and Geography, UNC - Greensboro
Teaching focus
Human Geography, Human-Environment Interaction, Earth Science
Research areas
Geovisualization, History of Cartography, History of Geography, Human-Environment Interaction
Current research
Currently, I am working on turning my dissertation on the Mercator Projection into a series of journal articles. Since the eighteenth century, the Mercator Projection has dominanted western European and United States world maps. My research explores why and how this happened by examining science exploartions, voyages of discovery and geopolitics of western Europe.
Professional memberships
Association of American Geographers
Southeaster Association of American Geographers
---
Did this faculty or staff member support your efforts to succeed? Give them a Student success shout-out.