Faculty/Staff Information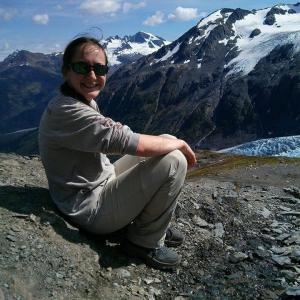 Michele Abee
(she, her, hers)
NTT Assistant Professor, Geography
Why I chose WOU
It's commitment to students.
At WOU since
09/16/2019
Hobbies
fitness, film, backpacking, climbing, white water rafting, and reading a great book
Fun fact
I am a Les Mills group fitness instructor and I am certified in their Bodypump, Bodycombat, Grit and Core programs.
Hometown
Charlotte, North Carolina
Favorite book/movie
Favorite Movie(s): The Lord of the Rings Trilogy Favorite Book: Harry Potter and the All Souls Trilogy
Office Hours
Mon
Tues
Weds
Thurs
Fri
open door
11:00am-1:00pm
11:00am-1:00pm
11:00am-1:00pm
open door
These are virtual office hours.
Course schedule
Summer 2021
| CRN | Course | Title | Times | Location |
| --- | --- | --- | --- | --- |
| 1050 | GEOG106 | SUSTAINABLE WORLD | - | ONLINE CRS |
What you will do and learn in my courses
The joy of Geography and Social Sciences is the ability to connect and engage with one's surrounding environment. In my courses I enjoy creating experiences that foster a sense of community, that are interactive, and connect to real-world issues. I want students to walk away from a course having the opportunity to have explored the material and can take enough away from the course where they can use the information to engage their knowledge and become a stronger student and person.
Education
PhD Geography, UNC - Greensboro
MA Applied Geography, UNC - Greensboro
BA History and Geography, UNC - Greensboro
Teaching focus
Human Geography and Sustainability
Research areas
Geovisualization, History of Cartography, History of Geography, Food Systems, Sustainability
Current research
My doctoral research was in geovisualization and my dissertation describes how the Mercator Projection became a default map projection for world maps and analyzes why this came to be. My ideas for geovisualization research revolve around how map projections frame the way the map reader perceives the map's message. Map projections and design are important and how it makes the presentation of data that much stronger.
Currently, I am blending food systems, geovisualization and geopolitics. My initial involvement with food systems dates to the summer of 2013, when I staffed an internship at Gateway to the Arctic Camp in Talkeetna, Alaska. The camp works with at-risk populations to provide meaningful employment while increasing food security in the Matanuska-Susitna borough through the donation of fresh produce to local food banks. I helped develop maps of the site, build a high tunnel, and farm the new fields. In part because of that experience, I began incorporating information about food systems in my teaching wherever possible. My next related field opportunity did not arrive until my 2018 winter break when I participated with Hope Worldwide, an NGO, at a Marae in Auckland, NZ. Papatuanuku Kokiri Marae uses its land in Mangere, a low-income neighborhood in Auckland, to farm organic produce for struggling families. The Marae also partners with local fishermen, who donate any fish they cannot or do not sell at market to the families that already receive free boxes of produce. Through this project, called Kai Ika (literally 'fish food'), leaders at the Marae seek to reconnect urban Maori to the land. These experiences, combined with the dire consequences of COVID-19, have accelerated my desire to change my research focus.
Professional memberships
Association of American Geographers
Southeastern Association of American Geographers
---
Did this faculty or staff member support your efforts to succeed? Give them a Student success shout-out.