Western Athletics reflects Phase One of the National Collegiate Athletic Association's Core Principles of Resocialization of Collegiate Sport
Sydney Carpenter | News Editor
During spring 2020, the National Collegiate Athletic Association President Mark Emmert and the Board of Governors suspended spring, fall and winter NCAA championships, citing the decision to be centered around the impracticality of hosting the events during COVID-19. Over the summer, the NCAA released a revised three-phase plan called Core Principles of Resocialization of Collegiate Sport that provided schools with guidelines to follow as they generate their own plan for the upcoming terms. 
Currently, Western's Athletic department is reflective of Phase One: nonessential travel defunded,  groups larger than 10 must have measures of physical distancing and sanitization, restricted staffing and workout areas or facilities must be sanitized.
For the student athletes who decided to return to Western this term, the Athletics department required and offered Polymerase Chain Reaction testing through the Corvallis Clinic. The Athletics department is not currently using any of the IFC funding they've received this term for testing. All funding from IFC this fall term have gone towards new equipment and cleaning.Testing funds came from students' personal medical coverage or Athletics secondary insurance if a player is not covered.
After being tested and receiving COVID education.
"If a student didn't feel comfortable with training in this environment, then they were able to opt out," said Interim Executive Director of Intercollegiate Athletics Randi Lydum. "We want people to feel comfortable."
The students who opted out of fall term are still receiving their scholarships, Lydum explained.
"If a student is fearful of contracting COVID and passing it to someone else, then they are given a waiver to keep their partial scholarship from athletic aid. It's really up to the student and what they feel comfortable with. If they opt out, they are not allowed to use the facilities because we want them to be safe."
The students who have opted to participate claim that the department takes the current pandemic seriously.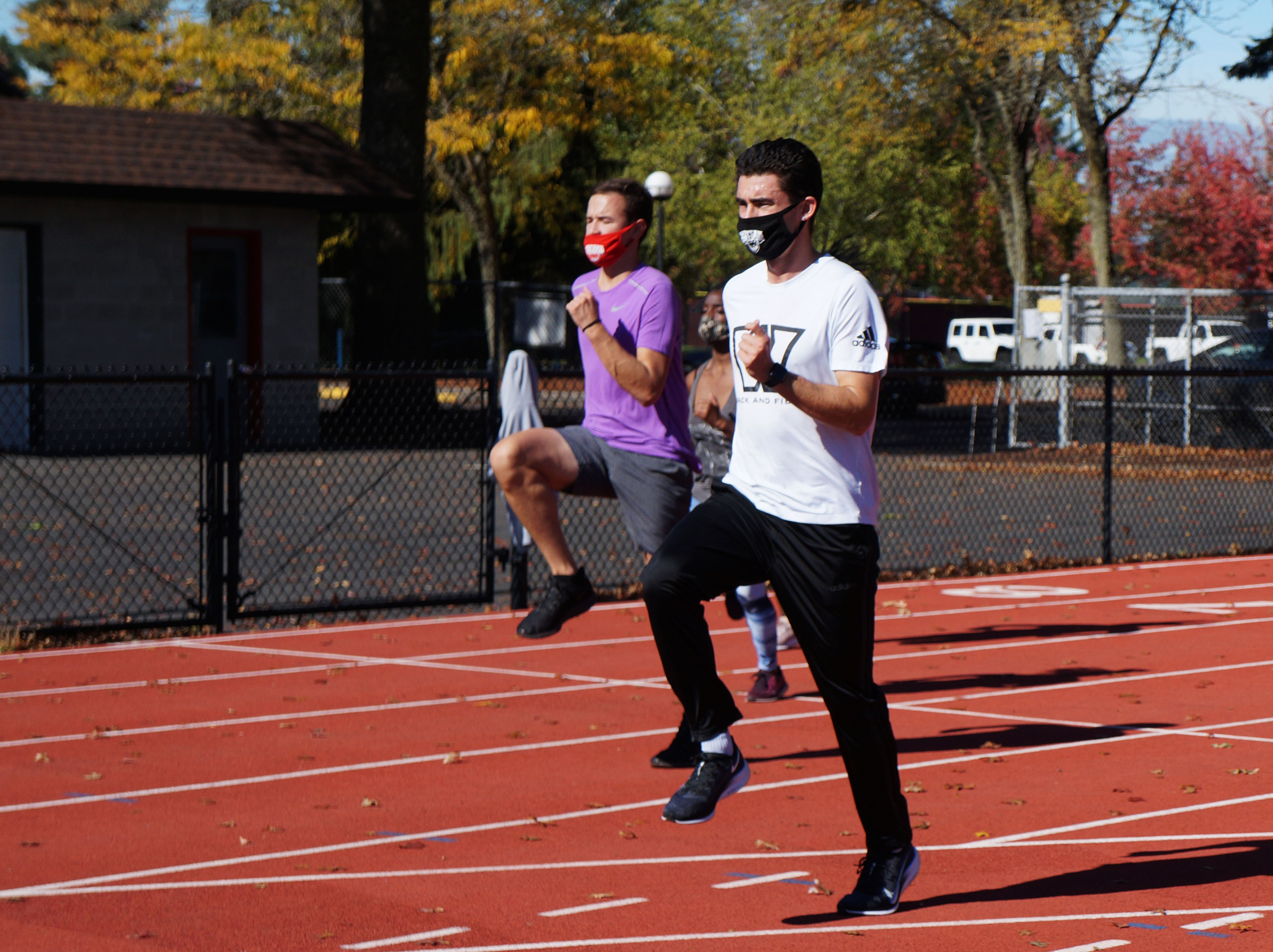 "We were delayed to come on campus," said junior business major and shooting guard for the Women's Basketball Team Rachel Rogers. "This is our first week back in the weight room. Everything is different. It's distance and masks all the time. It's kinda funny because we're all sweaty and breathing hard through these masks, inside and outside. No one really lets us lax on that; if you pull it down someone is telling you to put it back up."
As of now, Western is not hosting normal practices; each team conditions its players and schedules small group sessions at various times throughout the day.
"It looks different than it would look pre-COVID," Lydum reported. "There'd be 100 football players out there doing drills, but we just can't do that right now. So in a football team we might divide the condition time up by offense and defense and various positions in offense and defense. We might have all of our first-year freshmen split up into groups. It's really just being creative and finding the best groups that are safe."
Outside of practices, Western is not participating in games this year, aside from personal socially distanced scrimmage matches. Looking towards the future, athletics hope to regain a sense of normalcy by January 2021.
"The NCAA cancelled all the fall championships so right now we're looking towards January for starting Basketball competitions and indoor track," Lydum said. "If the state allows that then we'll do it, if they don't then we won't."
If students experience symptoms of COVID later in the term, they are being asked to self quarantine, and if further symptoms develop, they will be tested. As more information is released the story will be updated.

Contact the author at howlnews@mail.wou.edu