Academic Excellence Showcase highlights arts and sciences
AES and the Interplay of Arts and Sciences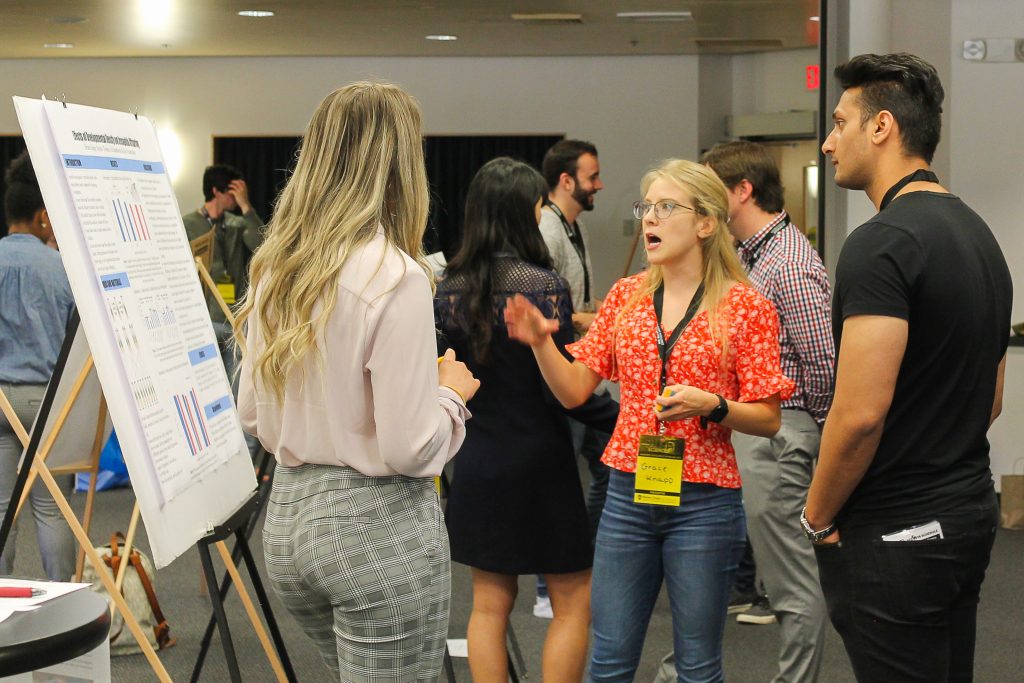 Bailey Thompson | News Editor
One day a year, Western students and faculty are given the opportunity to showcase the research that they have been doing throughout the year. From dance to biology to computer science and more, students from every program got dressed up and presented in nine different buildings across campus.
To start the morning, before the eight primary sessions of the day began, the Academic Excellence Showcase hosted its third-ever Presidential Plenary, a session that faculty and students from any discipline could participate in. To honor this year's theme, the presenters all shared their research surrounding a specific topic.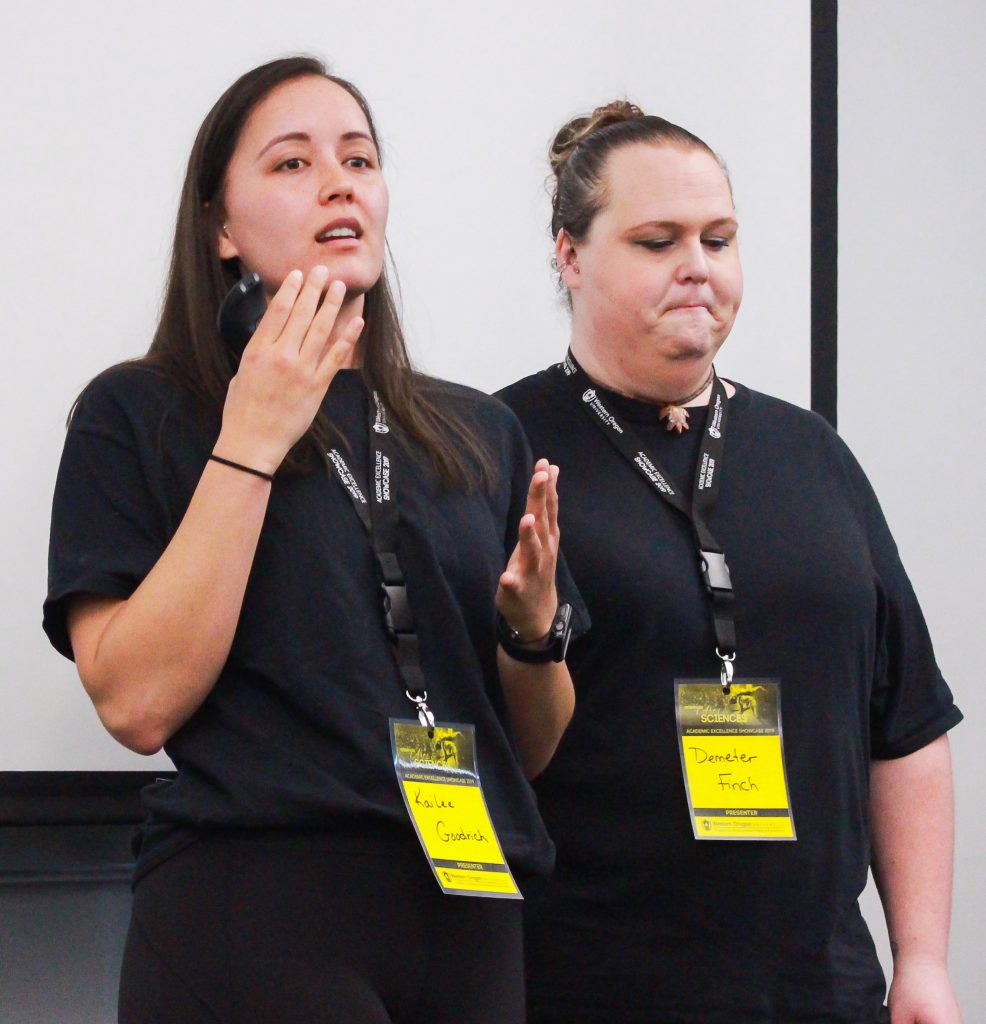 "This year's theme, Interplay of Arts and Sciences, hopes to encourage the interaction of the arts and sciences via the inspiration of the STEAM program," read the AES program for the event.
During this featured session, presented discussed conceptions like performance anxiety, multilingualism, optical illusions and more — highlighting the wide range of topics that were possible given the theme.
After this session, an equally wide variety of poster sessions, presentations, performances and award presentations took place between 10:15 a.m. and 8 p.m.
One group of presentations that started off the day was English Studies. First, students presented their project before the crowd, and then they entertained any questions that they had.
Sean Tellvik, a junior English major, shared a bit about his experience presenting on "conlangs," or constructed languages.
"To be surrounded by peers and faculty from the department encouraged me to push myself to complete my best work and share in the English community's discourse in a way I never have before," said Tellvik. "The amazing support of our mentor, Cornelia, and other professors I've had classes with left me feeling accomplished and inspired. But the best part about the whole experience by far is getting to see the fascinating scholarship of my peers — people really blew me away with their presentations."
A different style of presentation that was showcased throughout the day was the poster session, and one that was especially engaging was the environmental awareness session during the afternoon. In this session, students tackled important topics like endangered species, recycling, reusable straws, the impact of plastic, honeybees and more.
Throughout the course of the day, 386 students were scheduled to present at the 2019 Academic Excellence Showcase.
Contact the author at howlnews@wou.edu
Photos by Bailey Thompson