Home

COVID-19 UPDATES
Please check this site and our Facebook page periodically to stay updated.

The Pantry is taking all necessary safety precautions to ensure that our shoppers and staff are safe during this time. Please do not hesitate to come shop as often as you need.

For the safety of yourself, volunteers, and our community, please stay home if you are feeling sick! A friend or family member is welcome to pick up food for you.
FALL 2020 SCHEDULE
Monday: 2pm – 4pm
Wednesday: 10am – 12pm
Friday: 12pm – 2pm
The Food Pantry coordinators, Maya and Josh, are available for confidential appointments with students to discuss food insecurity and related challenges.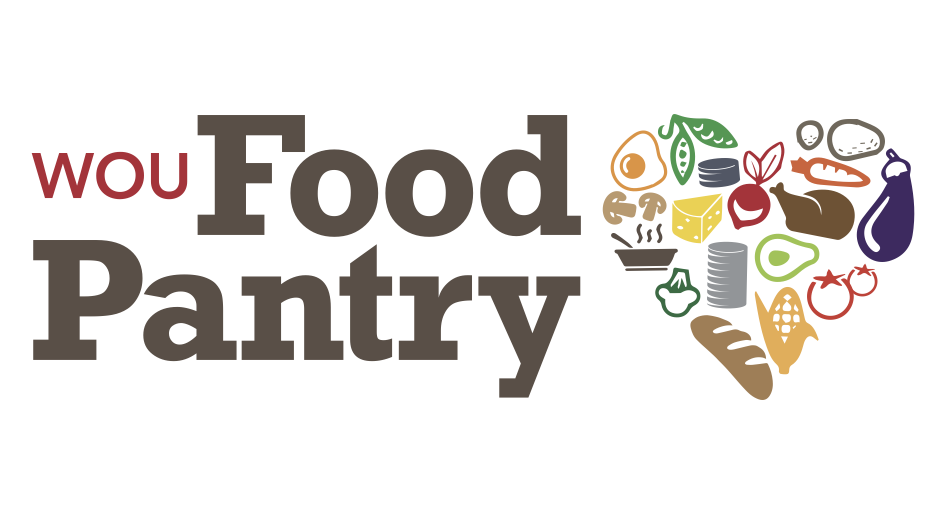 Our Mission
The WOU Food Pantry's mission is to fight to end hunger in our community, by providing access to food and resources that promote health and success.
Our Vision
We envision Western Oregon University as an informed and compassionate community, committed to reducing food insecurity and its effects. We hope for the WOU community to see the Pantry as a stigma-free, inviting, and supportive resource for those in need. We strive to show support for the Monmouth/Independence community and provide WOU students with opportunities to experience the value of service through volunteering to actively serve their community.
Where is the Food Pantry?
The Food Pantry is located in the WOU Welcome Center also known as the Oregon Military Academy building on the northeast corner of campus. The entrance to the Food Pantry can be found on the southeast corner of the building.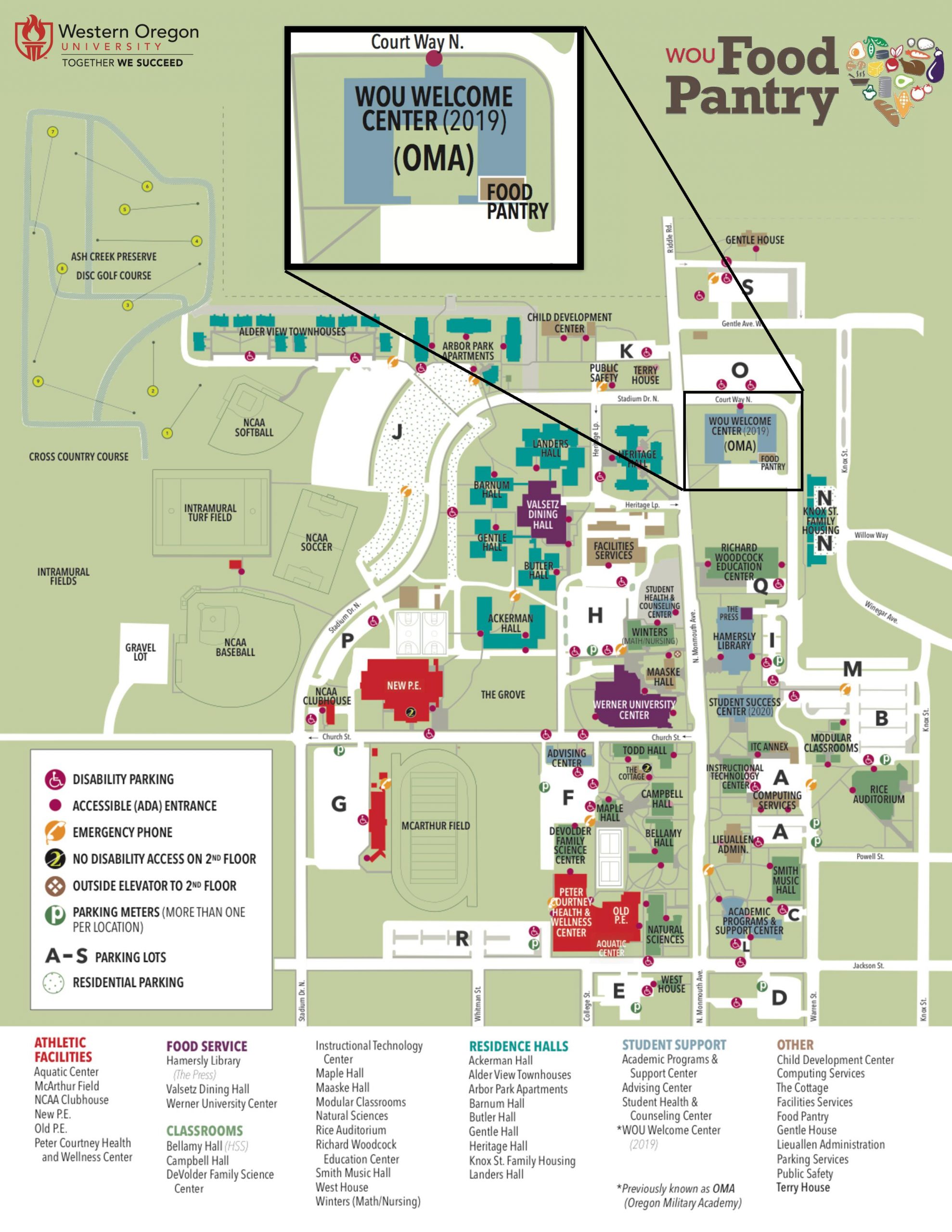 What is the Food Pantry?
The WOU Food Pantry is a student-run organization that provides free food, toiletries, and informational resources to anyone who stops by. We are here to support our campus and community by making sure everyone is cared for and no one goes hungry. 
We value your input!
Please send us your comments, suggestions, or questions.
If you are comfortable, pelase include your email address or phone number, so we can contact you about finding solutions.
CONTACT US
Phone: 503-838-8219  |  Email: foodpantry@wou.edu | foodpantryvolunteers@wou.edu
Mailing Address: WOU Food Pantry – Attn: Abby's House  |  345 N Monmouth Avenue | Monmouth, Oregon 97361