Home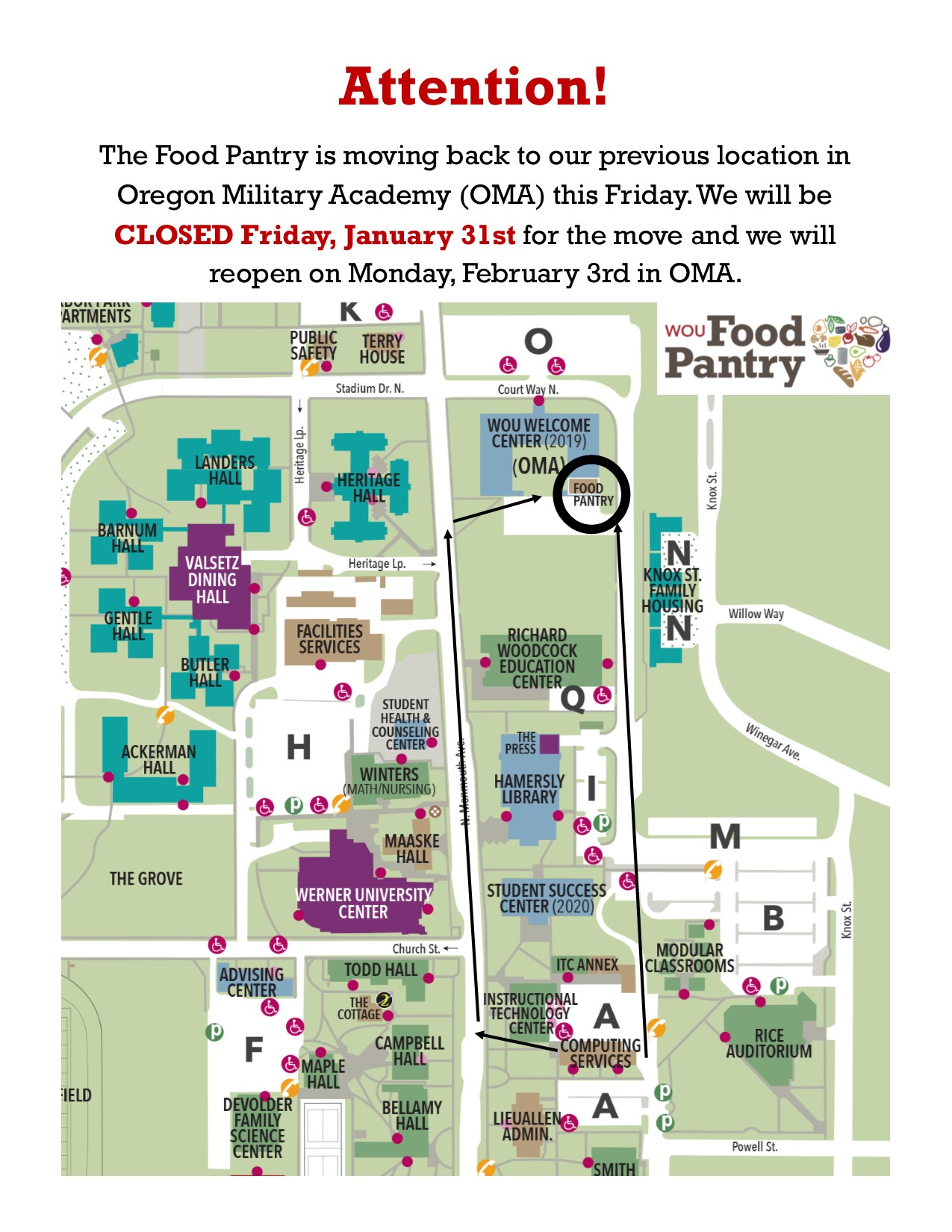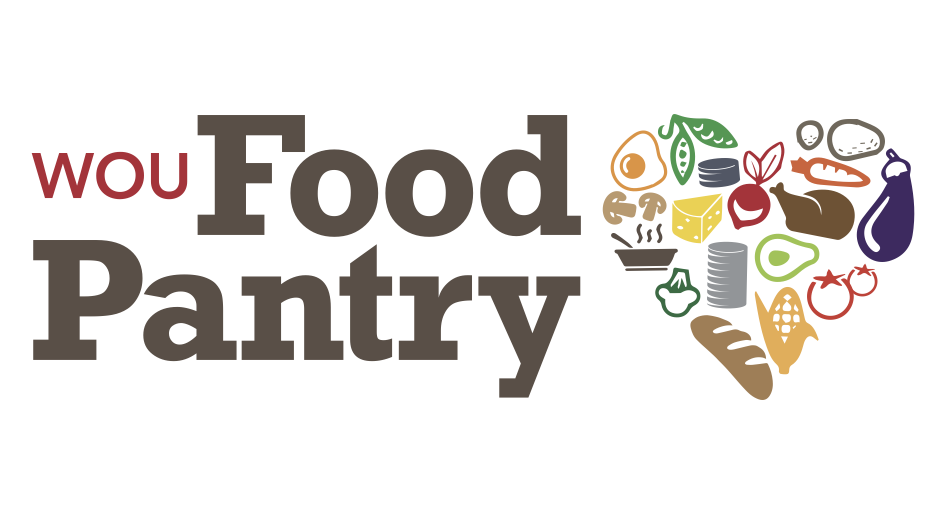 Our Mission
The WOU Food Pantry's mission is to fight to end hunger in our community, by providing access to food and resources that promote health and success.
Our Vision
We envision Western Oregon University as an informed and compassionate community, committed to reducing food insecurity and its effects. We hope for the WOU community to see the Pantry as a stigma-free, inviting, and supportive resource for those in need. We strive to show support for the Monmouth/Independence community and provide WOU students with opportunities to experience the value of service through volunteering to actively serve their community.
Food Pantry Hours
Winter  2020
Monday: 12:00pm – 2:00pm, 3:00pm – 5:00pm
Tuesday: 12:30pm – 4:00pm
Wednesday: 10:00am – 12:00pm, 2:00pm – 5:00pm
Thursday: 1:00pm – 4:30pm
Friday: 1:00pm – 3:00pm 
**Please see our Facebook Page: WOU Food Pantry for the most up to date information regarding hours and volunteer needs.**
Where is the Food Pantry?
From October 31, 2019 through February 2020 the Food Pantry will be in ITC 104.
The entrance to the Food Pantry can be found down a staircase to the right of the main ITC entrance.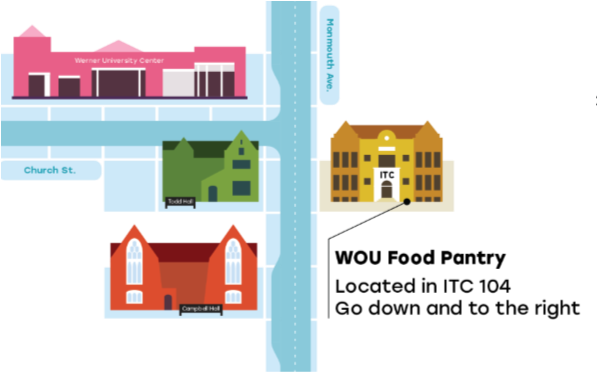 What is the Food Pantry?
The WOU Food Pantry is a student-run organization that provides free food, toiletries, and informational resources to anyone who stops by. We are here to support our campus and community by making sure everyone is cared for and no one goes hungry. 
We value your input!
Please send us your comments, suggestions, or questions
CONTACT US
Phone: 503-838-8219  |  Email: foodpantry@wou.edu | foodpantryvolunteers@wou.edu
Mailing Address: WOU Food Pantry – Attn: Abby's House  |  345 N Monmouth Avenue | Monmouth, Oregon 97361