The Mario & Alma Pastega Awards
About the Pastega Award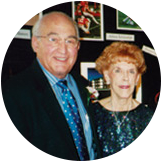 The Mario & Alma Pastega Awards represent Western Oregon University's highest recognition for faculty and staff excellence. Two awards are given each year to faculty: The Pastega Award for Excellence in Scholarship recognizes significant and enduring scholarly or creative achievement; the Pastega Award for Excellence in Teaching honors teaching that engages, inspires and educates students in the greatest possible learning. The Pastega Staff Excellence Award recognizes classified or administrative staff members who demonstrate exceptional service to the university.  Each award provides a $1,000 honorarium.
History of the Awards
Beginning in 1985, three awards for scholarship, teaching and staff excellence were created through generous annual gifts from Mario Pastega (1916-2012), an Oregon soft drink bottler and one the state's leading philanthropists and benefactors of education, serving as a trustee on the foundation boards of both Oregon State University and Western Oregon University.  In 1986, the first paired Pastega-funded awards in scholarship and teaching went to philosophy professor, Dale Cannon, for his work in philosophy for children, and Pat Gallagher, professor of education for her work in early childhood literature.  The first recipient of the staff excellence award in 1985 was Forrest Hiner, lead painter with the Physical Plant.  In 1997,  Mario Pastega and his wife, Alma, donated an additional $40,000, matched by the Oregon State System of Higher Education, to permanently endow the three annual awards in their name: the Pastega Award for Excellence in Scholarship, the Pastega Award for Excellence in Teaching, and the Pastega Staff Excellence Award.
Award process
Faculty award recipients are honored at a ceremony in May, during which each recipient makes a presentation about his or her work. Staff award recipients are traditionally recognized at the commencement breakfast in June. Candidates for all Pastega Awards are considered through nominations by colleagues, students and coworkers. The faculty award recipients are selected by a committee comprised of past Pastega recipients and one student appointed by student government. Final selections are subject to approval by the university president.  The Pastega Staff Excellence Award is coordinated through Human Resources and a committee of past staff award recipients who recommend three candidates to the university president for final selection.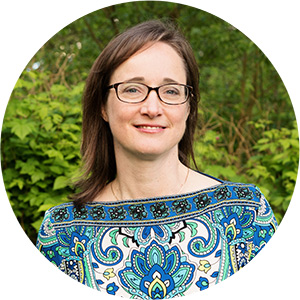 Excellence in Scholarship Award
Dr. Rachel Harrington
The Mario and Alma Pastega Award for Excellence in Scholarship honors a full-time faculty member who demonstrates outstanding creative or scholarly accomplishments. Once nominees are received, the Honors Committee votes by secret ballot on whether there will be a recipient that year, and if so, who the recipient will be.
Dr. Rachel Harrington, the 2019 recipient of the Mario and Alma Pastega Award for Excellence in Scholarship, spends most of her time thinking about ways to help solve real-world problems for educators.
"What's rewarding about scholarship is when it actually helps to solve a problem," says Harrington, "My satisfaction comes when I know I'm addressing a problem for teachers."
Harrington has a deep interest in helping teachers become more effective. Most recently, she co-authored the book How Students Think When Doing Algebra, an historical review of more than 40 years of research on how students learn algebraic concepts. Harrington and her collaborators reviewed more than 800 articles on the subject, synthesized the information into a website with iPad apps, videos and resources for educators.
Working alongside WOU math colleagues Cheryl Beaver and Laurie Burton, Harrington was instrumental in establishing an Elementary Math Specialist program at WOU, the first of two approved programs in the state. When she learned that most classroom instructional aides do not received specialized training, Harrington started a math book club for instructional aides in the Corvallis School District. This summer WOU will host a conference for instructional aides, with sessions led by current Western education students and graduates. 
"Aides are outstanding working with kids, but no one has taken the time to show them how to instruct. It's also a rich pool of potential teacher candidates, some of whom are bilingual," says Harrington. 
For Harrington, problem-solving and scholarship are integral to her teaching, and she uses both as an opportunity for her students to learn and grow.
"When I get a question in my mind, I wonder how can I incorporate this into my teaching? That's always been my focus," she says.
This spring, Harrington's office was stacked with board games like Mastermind, Sequence and Prime Climb. In the fall, her students will analyze how games like these can be used to teach math. As a final step, Harrington will have her students write up their findings for publication in The Oregon Mathematics Teacher.
"I think a lot of people feel, when they're first starting out, that what they have to offer is not significant," she says. "You need someone in your life that gives you a little nudge, to say that's interesting and that's worth sharing. You should go do it."
Nudges played a role in Harrington's career; she fondly remembers a math professor said, "the world's a better place with you teaching math in it," and encouraged her to pursue a PhD in math education. And while she loves scholarship, what excites Harrington most is helping students discover their own potential.
"What I love about Western is feeling like I can actually impact the lives of students. We have so many first-generation students here who are changing the trajectory of their family story. That's so exciting," she says. "Academic advising is one of the most rewarding aspects of my job. There were so many times in my career when someone nudged me—my mom or my professor. I have that same opportunity at Western. I can potentially get a student to publish in a journal when no one has ever thought to tell them that before. I just love working here."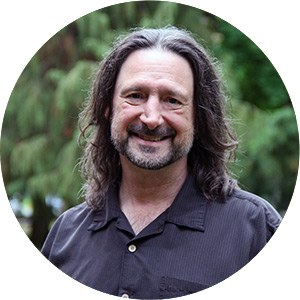 Excellence in Teaching Award
Dr. Scott Beaver
The Mario and Alma Pastega Award for Excellence in Teaching honors a full-time faculty member who demonstrates excellence in teaching and relationships with students, both in and out of the classroom. Once nominees are received, a screening committee submits a list of finalists to the president, who then chooses the recipient.
Mathematics professor Scott Beaver, this year's winner of the Mario and Alma Pastega Award for Excellence in Teaching, says he'd like to teach himself out of a job.
"The goal I'm working toward is teaching students how to teach themselves and have confidence in their ability to learn mathematics with an increasing sense of independence as they go through their college years. That's the real deal," he says.
"Captivating," "challenging," "fun" and "rigorous" are among the many adjectives students use to describe Beaver's teaching style; they praise his ability to build their confidence using a somewhat unconventional approach for college-level mathematics. Instead of a traditional lecture format, Beaver uses a combination of lecture and hands-on practice in small groups to give students immediate feedback and reinforce difficult concepts.
Beaver says that one of his guiding principles is an adage attributed to many different thinkers: "I hear and I forget. I see and I remember. I do and I understand."
"Whoever first said that certainly hit on the fundamental issue with teaching," says Beaver. "If I stand up there and talk, I can see flashes of understanding, but there's no opportunity to immediately reinforce it."
After pairing students to work through problems together in class, Beaver circulates to answer questions and observe. "I'll lurk unapologetically behind them and try to get them not to think about it and just do their work," he says. "I want to give students a chance to get formative assessment in class rather than waiting for homework to come back."
With this experiential learning—which Beaver says was inspired by his work with the WOU faculty who teach mathematics education courses—he can witness his students' lightbulb moments as difficult ideas are suddenly illuminated.
"Most of the time we are covering new material, so I get a chance to make first impressions. I really value that," he says. "When students dive in, and they are happy they got the right answer or correct argument, that's a huge deal. Enthusiasm about learning is irreplaceable."
When he's not teaching, Beaver is busy with his two teenagers and their respective activities. Over the years, his volunteer duties have ranged from running the sound system at Apple Box Children's Theater to coaching baseball and even voice coaching. But dinnertime conversation often comes around to math; his wife, Cheryl, is also a WOU mathematics professor and former Pastega Award winner as well.
Since joining the faculty at WOU in 2005, Beaver has had the opportunity to teach all levels of mathematics. Most of his students won't go on to be math majors. They may be pre-med or pre-nursing or going into education. But no matter what their career goals may be, Beaver says WOU students are here to learn and build a strong sense of community.
"There's a sense of shared effort and struggle— productive struggle," he says. "The students know this is something they have to work on every day. They get together in groups, and I encourage that because math is not a solo act, really. It's an act of communication."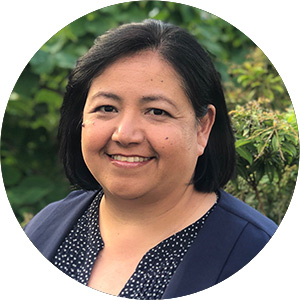 Staff Excellence Award
Anna Hernandez-Hunter
The Mario and Alma Pastega Staff Excellence Award honors a classified or administrative staff member who demonstrates exceptional service to the university. Once nominees are received, a screening committee submits a list of finalists to the president, who then chooses the recipient.
As a mother of four boys—including triplets—Anna Hernandez-Hunter is used to keeping many balls in the air, both at home and on the job.
The recipient of this year's Mario and Alma Pastega Staff Excellence Award has been director of Western Oregon University's Multicultural Student Services and Programs (MSSP) since 1998, growing it from a small, one-person operation primarily tasked with recruitment of students of color to an essential hub for helping underrepresented students thrive on campus.
When Hernandez-Hunter was initially hired, it was as a temporary adviser in the MSSP. She was a newly minted, first-generation WOU graduate, intending to become a teacher. At least that's what she thought.
Hernandez-Hunter had her first taste of teaching and began to think of it as a career path growing up in Raisin City, a tiny town in California's Central Valley. The agricultural community, known for producing grapes and almonds, had an annual influx of Spanish-speaking migrant students; as a bilingual, year-round student, Hernandez-Hunter was often tapped to assist teachers with translation or to tutor newcomers.
"I didn't know anyone who had a job that wasn't out in the fields, other than my teachers," she recalls, saying that education seemed like a useful and tangible profession.
A family relocation landed her at PSU on a full scholarship, which she transferred to WOU to pursue an education degree. But after student teaching, Hernandez-Hunter was apprehensive. She realized teaching Spanish didn't excite her; she longed to mentor students with backgrounds similar to her own. The opportunity at WOU would allow her to test the waters.
"Even if I had gone into teaching, I can't imagine being in a position where I could help so many firstgeneration, under-represented students," she says.
As Hernandez-Hunter was promoted from adviser to interim director and then to director of MSSP, she essentially built the program from the ground up.
"There was no map, no plan. We knew we needed this office but didn't know what it would look like," she recalls. "We grew it organically and creatively based on student needs. I challenged myself to try new things and if they weren't working, to try something else and tweak it until it supported students. Ultimately, (the students) got to tell us if it was working or not."
And it's definitely working. In fact, neighboring universities and colleges frequently call on Hernandez-Hunter to share her recipe for success.
In the 20-plus years she's been director of MSSP, Hernandez-Hunter has seen major changes on campus. She remembers when the office set a goal of increasing enrollment of under-represented groups from 5% to 10% of the student population and thought it was nearly impossible. Today, Latinos alone make up 15.5% of WOU students.
"Having been here and getting to see that growth has been pretty amazing," says Hernandez-Hunter. But she says fostering relationships is what she finds most gratifying.
"I enjoy seeing WOU students make connections with each other, whether as friends or colleagues. We don't just offer scholarships and say good luck. We want to get students here, help them transition, thrive and get to graduation," she says.
Mario and Alma Pastega
Faculty Excellence Awards Committee
Annika Joy Barnett (ex-officio), Dr. Peter Callero, Dr. Eliot Dickinson, Dr. Vivian Djokotoe (chair)
Mario and Alma Pastega
Staff Excellence Award Committee
Kathy Bolen (ex-officio), Tina Fuchs, Nathan Sauer, Darin Silbernagel, Jeanie Stuntzner, Jake Whisenhunt
Award Recipients
Scholarship

Teaching

Staff

2019
Rachel Harrington
Scott Beaver
Anna Hernandez-Hunter
2018
Marie LeJeune
Peter Callero
Jeanie Stüntzner
2017
Eliot Dickinson
Vivian Djokotoe
Bruce Tuma
2016
Darryl Thomas
Cheryl Beaver
Sharyne Ryals
2015
Kevin Walczyk
Maureen Dolan
Kellen Hendrickson
2014
David Doellinger
Katherine Schmidt
Sue Thompson
2013
Tom Bergeron
Julia Smith
Linda Kunze
Jake Whisenhunt
2012
Henry Hughes
Maria Dantas-Whitney
Kathy Hill
2011
Kim Jensen
Chloe Hughes
Nathan Sauer
2010
Mark Girod
Karie Mize
Ann Barton-Brown
2009
Henry Bersani
Jessica Henderson
Jon Tucker
2008
Marita Cardinal
Kit Andrews
Teresa Hutchinson
2007
Gavin Keulks
Dean Braa
Alice Sprague
2006
Eduardo Gonzalez-Viana
Sharon Oberst
Lori Pagel
2005
Rob Winningham
Diane Baxter
John Henslee
2004
Lonnie Guralnick
Martha Sargent
Twila Domine
2003
Sarah Boomer
Lowell Spring
Patrick Moser
2002
Richard Davis
Kimberly Jensen
Jeanne Deane
2001
Victor Savicki
Jerry Braza
Gary Jensen
2000
H. Del Schalock
Ed Dover
Curtis Yehnert
Rudolfo Rodriguez
1999
Marion Schrock
Kevin Walzyk
Tina Fuchs
1998
Dennis Eddings
Denis Moran
Rick DeMars
1997
Kim Hoffman
Ray Brodersen
Don Boderman
1996
Peter Callero
George Cabrera
Martha Smith
1995
Thomas Ferte
Sandra Gish
Darin Silbernagel
1994
Richard Meyer
Joe Soldati
Randy McCauley
1993
Diane Baxter
Gary Huxford
Ligoy Gamaney
1992
Narasingha Sil
Ajmer Singh
Ray Broderson
Barbara Lass
1991
Robert R. Ayres
Eric J. Cooley
Cornelia Paraskevas
Larry Spani
1990
Ross R. Cotroneco
Erhard Dormund
Mona K-Hinds
1989
Kenneth Holmes
Lewis Pennock
Jill Summers
Margaret Manoogian-O'Dell
1988
David McCorkle
Roshani Shay
Dori Beeks
1987
Donald H. White
Bonnie Staebler
Betty Hoyt
1986
Dale W Cannon
Pat Gallagher
Neal Werner
1985
James T Mattingly
Forrest Hiner
1984
Neal R Bandick
1983
A. Laurence Lyon
Lloyd T. Hansen
1982
C. David Jennings
1981
Ruth Million
1980
Erhard Dormund
1979
J. J. Morris Johnson