About the Pastega Award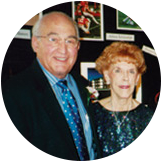 The Mario & Alma Pastega Awards represent Western Oregon University's highest recognition for faculty and staff excellence. Two awards are given each year to faculty: The Pastega Award for Excellence in Scholarship recognizes significant and enduring scholarly or creative achievement; the Pastega Award for Excellence in Teaching honors teaching that engages, inspires and educates students in the greatest possible learning. The Pastega Staff Excellence Award recognizes classified or administrative staff members who demonstrate exceptional service to the university.  Each award provides a $1,000 honorarium.
History of the Awards
Beginning in 1985, three awards for scholarship, teaching and staff excellence were created through generous annual gifts from Mario Pastega (1916-2012), an Oregon soft drink bottler and one the state's leading philanthropists and benefactors of education, serving as a trustee on the foundation boards of both Oregon State University and Western Oregon University.  In 1986, the first paired Pastega-funded awards in scholarship and teaching went to philosophy professor, Dale Cannon, for his work in philosophy for children, and Pat Gallagher, professor of education for her work in early childhood literature.  The first recipient of the staff excellence award in 1985 was Forrest Hiner, lead painter with the Physical Plant.  In 1997,  Mario Pastega and his wife, Alma, donated an additional $40,000, matched by the Oregon State System of Higher Education, to permanently endow the three annual awards in their name: the Pastega Award for Excellence in Scholarship, the Pastega Award for Excellence in Teaching, and the Pastega Staff Excellence Award.
Award process
Faculty award recipients are honored at a ceremony in May, during which each recipient makes a presentation about his or her work. Staff award recipients are traditionally recognized at the commencement breakfast in June. Candidates for all Pastega Awards are considered through nominations by colleagues, students and coworkers. The faculty award recipients are selected by a committee comprised of past Pastega recipients and one student appointed by student government. Final selections are subject to approval by the university president.  The Pastega Staff Excellence Award is coordinated through Human Resources and a committee of past staff award recipients who recommend three candidates to the university president for final selection.