The Mario & Alma Pastega Awards
About the Pastega Award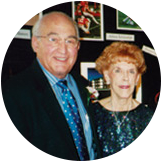 The Mario & Alma Pastega Awards represent Western Oregon University's highest recognition for faculty and staff excellence. Two awards are given each year to faculty: The Pastega Award for Excellence in Scholarship recognizes significant and enduring scholarly or creative achievement; the Pastega Award for Excellence in Teaching honors teaching that engages, inspires and educates students in the greatest possible learning. The Pastega Staff Excellence Award recognizes classified or administrative staff members who demonstrate exceptional service to the university.  Each award provides a $1,000 honorarium.
History of the Awards
Beginning in 1985, three awards for scholarship, teaching and staff excellence were created through generous annual gifts from Mario Pastega (1916-2012), an Oregon soft drink bottler and one the state's leading philanthropists and benefactors of education, serving as a trustee on the foundation boards of both Oregon State University and Western Oregon University.  In 1986, the first paired Pastega-funded awards in scholarship and teaching went to philosophy professor, Dale Cannon, for his work in philosophy for children, and Pat Gallagher, professor of education for her work in early childhood literature.  The first recipient of the staff excellence award in 1985 was Forrest Hiner, lead painter with the Physical Plant.  In 1997,  Mario Pastega and his wife, Alma, donated an additional $40,000, matched by the Oregon State System of Higher Education, to permanently endow the three annual awards in their name: the Pastega Award for Excellence in Scholarship, the Pastega Award for Excellence in Teaching, and the Pastega Staff Excellence Award.
Award process
Faculty award recipients are honored at a ceremony in May, during which each recipient makes a presentation about his or her work. Staff award recipients are traditionally recognized at the commencement breakfast in June. Candidates for all Pastega Awards are considered through nominations by colleagues, students and coworkers. The faculty award recipients are selected by a committee comprised of past Pastega recipients and one student appointed by student government. Final selections are subject to approval by the university president.  The Pastega Staff Excellence Award is coordinated through Human Resources and a committee of past staff award recipients who recommend three candidates to the university president for final selection.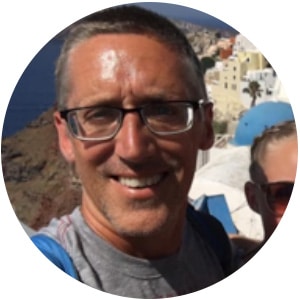 Excellence in Scholarship Award
Kenneth Carano
The Mario and Alma Pastega Award for Excellence in Scholarship honors a full-time faculty member who demonstrates outstanding creative or scholarly accomplishments. Once nominees are received, the Honors Committee votes by secret ballot on whether there will be a recipient that year, and if so, who the recipient will be.
Mario and Alma Pastega Award for Excellence in Scholarship winner Associate Professor Kenneth Carano aspires to use his knowledge and status to listen and learn from others' voices. "Using my white male privilege to be a co-conspirator in working towards giving less-privileged voices a chance to be heard is a critical part of my field's scholarship. And it's important to me," he said.
Carano is the programs coordinator for the Center for Geography Education in Oregon, the executive editor of the Oregon Journal of Social Studies and an associate professor in WOU's College of Education.
Carano has authored and co-authored one textbook, nine book chapters, 15 international and national refereed journal articles, eight regional journal articles, and two book reviews. The focus of his research is technology, global education and social studies best practices. Specifically, he has been at the forefront of presenting research and ideas for pedagogical best practices, global citizenship and social media.
Lehman College Professor Daniel Stuckart said Carano is a nationally recognized leader in the field of social studies education. "Dr. Carano is an influential researcher, scholar, editor and disseminator in the field of social studies education. I cannot think of anyone who is more deserving for this excellence in scholarship award," Stuckart said.
Carano teaches his students to be critical thinkers and advocates while also creating an equitable playing field in life for those who have been oppressed and made invisible in the past and still today.
Understanding other people's perspectives and ways of life has been important to Carano since he was a Peace Corps volunteer. He lived in Suriname, South America, with descendants of runaway African slaves in the rainforest. Every email he sends includes the message, "I acknowledge the indigenous communities who have called this land in which I live and work on as home. I work and live in the ancestral, traditional and contemporary home of the Confederated Tribes of the Grand Ronde."
"My passion for this issue stems from my work with and the ongoing education I receive from some incredibly inspiring people in local tribal nations and communities, which has made me reflect upon the importance of acknowledging and working towards doing what I can to help Indigenous voices be heard," he said.
He acknowledges their voices by teaching their history of being invaded and erased by a historical system of settler colonialism. Carano recently co-authored with his 12-year-old daughter, Sabina, an article titled Antiracism in the Classroom: Teaching Elementary Students Hard History with the Green Book. He said spotlighting a child's voice as a co-author in the scholarship process is rare.
Carano describes his work as a "scholarship journey that is ever-evolving into the dismantling of my own settler colonialist framework that has permeated my upbringing in a society in which this framework is subconsciously so prominent."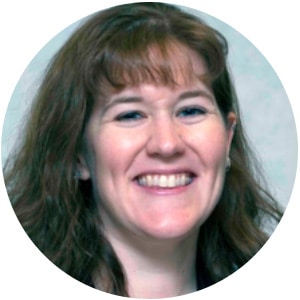 Excellence in Teaching Award
Kristin Latham-Scott
The Mario and Alma Pastega Award for Excellence in Teaching honors a full-time faculty member who demonstrates excellence in teaching and relationships with students, both in and out of the classroom. Once nominees are received, a screening committee submits a list of finalists to the president, who then chooses the recipient.
WOU Biology Professor Kristin Latham-Scott hopes she engages her students with mind-expanding topics while also providing them the skills to tackle the challenges. Her dedication, creativity and enthusiasm to create student-centered learning spaces has earned Latham-Scott this year's Mario and Alma Pastega Award for Excellence in Teaching.
"I hope my students take with them the knowledge that they can work through tough questions and generate solutions, and they will have those problem-solving skills for life," Latham-Scott said.
Thrilled and honored to receive the award, Latham-Scott credits her consistently improving teaching skills to being motivated by a wonderful group of colleagues and friends who are also dedicated to exceptional teaching and education.
"I am proud of the strong educator I have worked to become. I am proud that my students enjoy my courses while tackling complex and rigorous material," she said. "I am proud of my students who come into my courses excited but nervous and apprehensive and leave feeling that they have developed skills and worked through challenging concepts to build their confidence."
WOU Biology Professors Erin Baumgartner and Michael Baltzley said Latham-Scott is continuously on the leading-edge of teaching innovation. Both professors said Latham-Scott creates a welcoming classroom where students feel comfortable to explore new ideas.
"She greets their suggestions and thoughts with genuine enthusiasm. When students suggest implausible or impractical experiments, Kristin guides them, so they are an active part of the analysis of their ideas and discover the flaws in their thinking on their own," Baltzley said. "She engages and inspires a roomful of students to think deeply about the course material and has a classroom presence that encourages students to participate freely."
Lex Anderson '20 has known Latham-Scott for eight years as an undergraduate and graduate student. She thinks what makes Latham-Scott exceptional is her ability to maintain a balance of humility and compassion and still demonstrate her extensive scientific expertise in a way that invites students to become experts themselves.
"She possesses a rare quality that is evident in her ability to simultaneously generate a welcoming classroom culture and deliver rigorous course content," Anderson said.
Whether it is cultivating a love of academic exploration, inspiring students to learn outside the classroom, encouraging students to ask questions, or creating a safe space to practice problem-solving skills, Latham-Scott reflects in her classroom what she learned from several outstanding teachers when she was a student. She credits her parents for teaching her to follow her passion and that working hard for something she believed in is worth the time and effort.
"Working with students brings me deep satisfaction and joy", she said. "I want to make a difference in the lives of my students, whether that is to support them, inspire them, or show them the fun and amazement that can be found in science."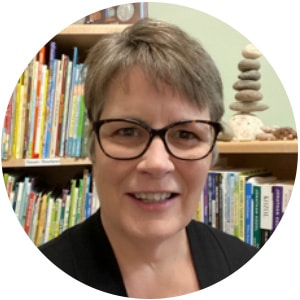 Excellence in Service Award
Cindy Ryan
The Award for Excellence in Service recognizes faculty accomplishment in service, honoring work that engages and inspires students, going beyond the typical scope of faculty service.
Dr. Cindy Ryan encourages her students in the Early Childhood Studies programs to be social justice warriors.
"I tell them I really believe they can do great things, whether it's causing ripples in ponds or waves in oceans," Ryan said. "Everyone has the ability to change the world somehow." 
Known for believing teaching and service are intertwined, Ryan is the 2020 recipient of the Mario and Alma Pastega Award for Excellence in Service. Ryan has served as the program coordinator and adviser to students in Western Oregon University's Early Childhood Studies program since 2011. She tells her students she expects them to be co-teachers, where they will all take a journey to learn about research-based best practices in early childhood, inclusion and social justice.
"We grow and learn, and children grow and learn based on how things are modeled for them in the classroom," she said. "For children to be able to learn, they need a safe space where they know they belong. When we truly believe that all children belong and all families are important, the rest is going to happen." 
When Ryan sees something she believes needing to be fixed, she asks what she can do to resolve it. That was the case when she organized the first Early Childhood Summer Inclusion Institute at WOU to bring together early childhood teachers and early childhood intervention specialists in 2014. The event has continued every year, except this year due to the coronavirus. 
"When I was in Minnesota, the universities worked together to host the institute as a way for early childhood specialists to learn and recharge," she said. "When I came to Oregon, I wondered why there wasn't something similar, so I decided to start one. We put he first one together on a wing and a prayer and no money."
She also received a $1 million grant for Project PIECE – Promoting Inclusion in Early Childhood Educators. The five-year grant was used to recruit nontraditional students that had their associate degree to come to WOU to complete their early childhood teaching degree and get a license and early intervention special education endorsement. 
Currently, she's looking at how to better serve nontraditional students who often encounter roadblocks. "I am passionate about recreating and fixing the system to better serve underserved populations," she said.
"We are creating online flexible pathways for students, and constantly redesigning and reinventing what we do to meet the needs of students and honor who they are."  
On her office wall, there is a poster of a young woman confidentially striding through a city. The words read, "I am in the world to change the world."  
"I fully believe in service to others, and that it is our responsibility as human beings to assist others," she said. "It's something I share with my students. I tell them with knowledge comes power, and that they know about something, they need to decide what they are going to do about it. They know I expect them to go out and change things for the better."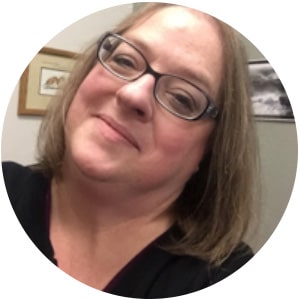 Staff Excellence Award
Susan Griffin
The Mario and Alma Pastega Staff Excellence Award honors a classified or administrative staff member who demonstrates exceptional service to the university. Once nominees are received, a screening committee submits a list of finalists to the president, who then chooses the recipient.
Susan Griffin does not consider her work as the academic program coordinator and adviser in the Student Success and Advising Office to be a job.
Instead, she views it as a gift to be able to work beside the brave, hardworking students and colleagues at Western Oregon University.
Known for her dedication and unwavering support of students, several WOU employees said Griffin is the true treasure and were delighted to learn she is the recipient of this year's Mario and Alma Pastega Staff Excellence Award.
General Education Director and Biology Professor Erin Baumgartner considers herself lucky to work with Griffin.
"Her kind and generous spirit is a big part of the success of so many students at WOU," Baumgartner said. "She is tireless in her efforts encouraging our students who are just a course or two away from graduation and helping them find the pathway that will get them that college degree."
While Griffin works with students from different backgrounds, goals, struggles and accomplishments what remains consistent is her joy in assisting students reach their goals.
"I am proud to be working with the wonderful people here at Western, the staff and faculty who care so much for our students inspire me daily," Griffin said. "I watch how much they go the extra mile for others, to support and help someone move forward."
Over the years, she has had wonderful experience working with graduate students, teachers who were doing professional development training and freshmen trying to decide what to study. She enjoys advising students who each have their own goals and needs.
"I have loved all the work with the students, they are amazing and gift to work beside. It is not something I did alone, we all work as a strong team to support the students. That has been the best part," she said.
WOU Campus Public Safety Director Rebecca Chiles works with Griffin on the Emergency Planning Team. Griffin is also the leader of the Community Emergency Response Team. Chiles said the award could not have gone to a more deserving person this year. Chiles shared Griffin is among the first to volunteer to help with trainings, programs, manual labor and more.
"I have witnessed Susan's love for our students, particularly our veterans," Chiles said. "She approaches her advising with kindness, intelligence, thoughtfulness and cheer. She has positively influenced the lives of many WOU students. She is truly a joyous person with a heart of gold and a great sense of humor."
For Griffin, it's just another day doing what she loves.
Mario and Alma Pastega
Faculty Excellence Awards Committee
Annika Joy Barnett (ex-officio), Dr. Scott Beaver, Dr. Peter Callero, Dr. Rachel Harrington, Dr. Marie LeJeune
Mario and Alma Pastega
Staff Excellence Award Committee
Heather Mercer (ex-officio), Kellen Hendrickson, Anna Hernandez, Patrick Moser, Sharyne Ryals, Darin Silbernagel
Award Recipients
Scholarship

Teaching

Staff

Service

2020
Kenneth Carano
Kristin Latham-Scott
Susan Griffin
Cindy Ryan
2019
Rachel Harrington
Scott Beaver
Anna Hernandez-Hunter
2018
Marie LeJeune
Peter Callero
Jeanie Stüntzner
2017
Eliot Dickinson
Vivian Djokotoe
Bruce Tuma
2016
Darryl Thomas
Cheryl Beaver
Sharyne Ryals
2015
Kevin Walczyk
Maureen Dolan
Kellen Hendrickson
2014
David Doellinger
Katherine Schmidt
Sue Thompson
2013
Tom Bergeron
Julia Smith
Linda Kunze
Jake Whisenhunt
2012
Henry Hughes
Maria Dantas-Whitney
Kathy Hill
2011
Kim Jensen
Chloe Hughes
Nathan Sauer
2010
Mark Girod
Karie Mize
Ann Barton-Brown
2009
Henry Bersani
Jessica Henderson
Jon Tucker
2008
Marita Cardinal
Kit Andrews
Teresa Hutchinson
2007
Gavin Keulks
Dean Braa
Alice Sprague
2006
Eduardo Gonzalez-Viana
Sharon Oberst
Lori Pagel
2005
Rob Winningham
Diane Baxter
John Henslee
2004
Lonnie Guralnick
Martha Sargent
Twila Domine
2003
Sarah Boomer
Lowell Spring
Patrick Moser
2002
Richard Davis
Kimberly Jensen
Jeanne Deane
2001
Victor Savicki
Jerry Braza
Gary Jensen
2000
H. Del Schalock
Ed Dover
Curtis Yehnert
Rudolfo Rodriguez
1999
Marion Schrock
Kevin Walzyk
Tina Fuchs
1998
Dennis Eddings
Denis Moran
Rick DeMars
1997
Kim Hoffman
Ray Brodersen
Don Boderman
1996
Peter Callero
George Cabrera
Martha Smith
1995
Thomas Ferte
Sandra Gish
Darin Silbernagel
1994
Richard Meyer
Joe Soldati
Randy McCauley
1993
Diane Baxter
Gary Huxford
Ligoy Gamaney
1992
Narasingha Sil
Ajmer Singh
Ray Broderson
Barbara Lass
1991
Robert R. Ayres
Eric J. Cooley
Cornelia Paraskevas
Larry Spani
1990
Ross R. Cotroneco
Erhard Dormund
Mona K-Hinds
1989
Kenneth Holmes
Lewis Pennock
Jill Summers
Margaret Manoogian-O'Dell
1988
David McCorkle
Roshani Shay
Dori Beeks
1987
Donald H. White
Bonnie Staebler
Betty Hoyt
1986
Dale W Cannon
Pat Gallagher
Neal Werner
1985
James T Mattingly
Forrest Hiner
1984
Neal R Bandick
1983
A. Laurence Lyon
Lloyd T. Hansen
1982
C. David Jennings
1981
Ruth Million
1980
Erhard Dormund
1979
J. J. Morris Johnson