Human Resources
Campus Inclement Weather Notice
Today, December 11, 2019, campus is open and operating as usual.
Check back for live updates. For a recorded update notice call: 503-838-8026. Text line for Deaf/Hard of Hearing: 503-966-9968.
Please read the following for more information
It is the general policy of Western Oregon University to remain open unless it is determined that safety is compromised by adverse conditions or lack of utility services.  If the decision is made that conditions have compromised the safety of the campus one of the following decisions will be made by the University:
Campus is open for business services only/classes are cancelled
Campus opening is delayed/business services and classes are delayed
Campus is closed for the day/business services and classes are cancelled
The decision to issue any of the three notices will generally be made by 5:30am.  It is the responsibility of each employee to find out if conditions have affected the campus and a decision has been made concerning closure or delay in opening the campus.  Information will be available through a variety of media:
Campus Web site:  wou.edu
Campus Inclement Weather Hotline: 503-838-8026

Text line for Deaf/Hard of Hearing: 

503-966-9968
Local TV and radio stations.
Facebook, Twitter and Instagram (wounews)
If the campus is closed, classified employees will be allowed to use accrued vacation, compensatory time, personal leave, exchange time or take leave without pay to cover work time missed due to the closure or delayed opening.  If the campus is closed after classified employees have reported at their scheduled time for their work shift, the employees will be paid for the remainder of the day.
If the campus remains open and classes are not cancelled, but faculty are unable to hold classes due to their inability to travel to Monmouth, they are to notify their Division Chair.
In all cases, administrative staff should contact their supervisor regarding their work schedule.
The following buildings will be open for students during a closure or delayed opening with essential staffing:
Hamersly Library
Health & Wellness Center
University Residences
Valsetz Dining Hall
Werner University Center
All normal work functions are expected to stop in the event of closure or delay.
Only employees authorized as essential will be paid for work during a campus closure.
Note: Because conditions may vary considerably within the region, each employee must assess his or her unique situation and determine travel safety from their location to campus if campus is open or if they are designated essential.
For the complete Inclement Weather policy: click here
If you have any questions,
Contact the Office of Human Resources at 503-838-8490.
Judy J. Vanderburg
AVP, Human Resources, Affirmative Action Officer, Title IX Coordinator
Telephone:  503-838-8131
FAX:  503-838-8144
Current conditions on Campus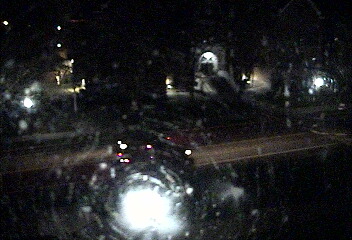 Campus cam: live view of the
Instructional Technology Center (ITC)
---
View local road conditions
Trip Check-ODOT Web site
Road conditions-Salem-News.com
Natl. Weather Service-Central Willamette
---
If you must travel in poor conditions
Be prepared – understand chain laws, carry extra clothing, fuel, food and if possible a cell phone (bonus points for a blue tarp, clothesline and matches)
NOTE: the links and information are provided as a service. WOU should not be held liable for the accuracy of the content
Contact
Office of Human Resources
(503)-838-8490
 | or
e-mail:
hr@wou.edu