Are you as excited as we are for move-in day, New Student Week and the start of fall term? We know that heading off to college is a huge transition and we're here to help you prepare for that with a 30 day countdown to move-in day. 
Over these 30 days, we'll introduce you to WOU buildings, services, resources and more through videos and blog posts. We'll teach you some of our slang special to campus and, hopefully, WOU will feel like home even before you get here.
We know that some of you already have college experience and are transferring to WOU, others have visited the alma maters of their families, and many of you are first-generation students who are learning many of these things for the first time. No matter your previous college experience, we hope these posts are helpful to you.
Do you want to get an email every day with a post delivered? Sign up here!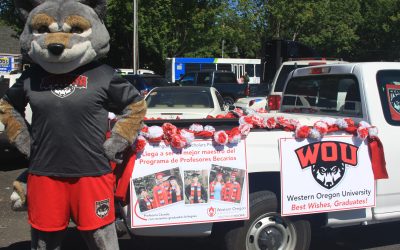 Move-in day is tomorrow, can you believe it? We're so excited to welcome you to campus. We've spent the last month helping you get to know WOU, but your college experience goes beyond our campus borders. Getting involved with our surrounding community and beyond will...
read more
Thank you to WOU students Kranti Budhathoki (also on the PLUS Team!) and Erin Worley for helping put together this countdown to help incoming Wolves!