Virtual WOU Family Weekend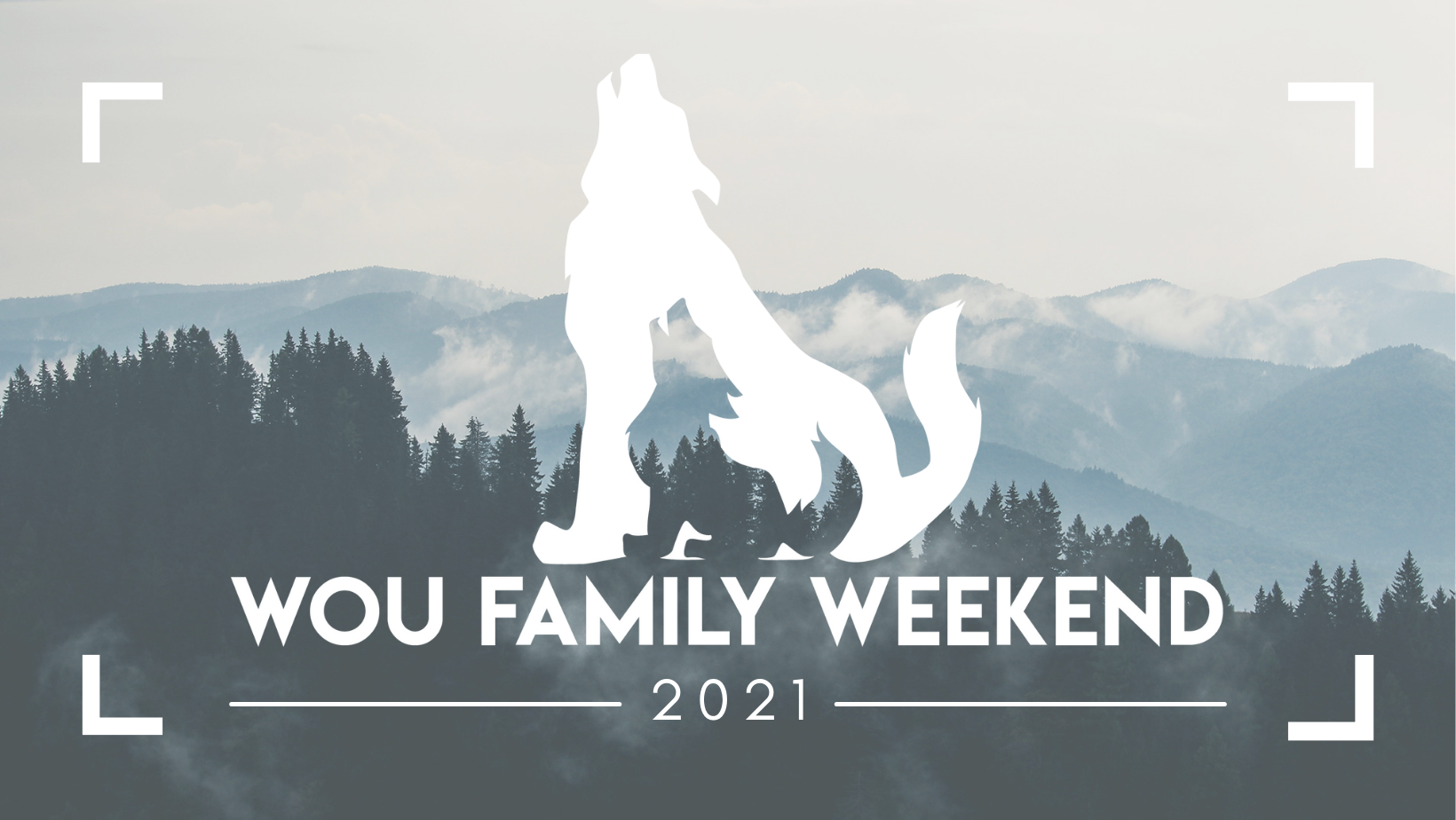 Please note: you will need a debit/credit card to complete your order. If you wish to pay with cash or check, please email welchk@wou.edu.
 Family Weekend 2021 is a virtual event.
Order a WOU Family Care Package (see options below) and join us for a live virtual event on Saturday, March 6 at 7pm PST.
Care packages cost $20. This includes shipping and access to the live, virtual event.
Package #1: designed for students living at home with family members
choice of WOU family-themed car sticker
DIY craft kit to do together! Choose the design of your string art project!
custom WOU puzzle
Family Weekend swag
Package #2: designed for students living on or near campus, and away from their family
choice of WOU family-themed car sticker
2 DIY craft kits and zoom link: so you and your family/student can make gifts for each other or together!
Family Weekend swag
Card to send to student or family member with personalized message

 
Add on T-shirts for $10 each (limit 3/package).
Care packages are intended to be one per student per family. If families have more than one WOU student or a student has more than two families, up to 2 care packages can be purchased.
Live Event Information:
Saturday, March 6
7-8pm PST
Join on Zoom
Murdery Mystery: Lethal Lasagna 
Bon Giomo! We are here in Little Italy at La Sperenza, one of New York City's most renowned Italian eateries. The restaurant sits on a quiet, tree-lined street and it usually has a peaceful clientele. Four nights ago, however, it was the scene of a murder!
This event is family-friendly. Participants will receive clues by cast members and have time in breakout rooms to review and discuss. You can play with your whole family on one screen or on multiple screens (we will do our best to put family members in the same breakout rooms so you can play together). 
---
CONTACT US
Kelly Welch
(503) 838-8514
 | or
e-mail: welchk@wou.edu

|

Location:
WUC 210A