Home » 'Company' Benefit Performance
Menu
Smith Fine Arts Series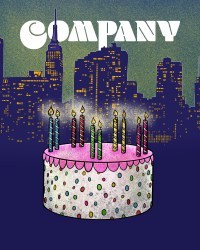 Join us for Company!
The classic, Tony Award winning 1970 musical Company will arrive on Broadway in
March of 2020 and in Salem just two months later! Have a laugh with your friends at a
special fundraiser performance to benefit Smith Fine Arts Series.
Wednesday, May 27
7:30 p.m.
Pentacle Theatre in West Salem
Tickets – $28
We offer several convenient ways to purchase:
Online at www.pentacletheatre.org
NOTE: Be sure to choose the May 27, 2020 performance date.
From the Pentacle Theatre Box Office by phone at 503-400-6942
In person: 145 Liberty St. NE, Suite 102
Salem OR 97301
Hours:
Monday through Friday, 10 a.m. to 4:30 p.m.
At an upcoming SFAS performance
Tickets for sale in the lobby of Rice Auditorium (cash or check preferred)
Make a night of it! All proceeds benefit Smith Fine Arts Series.