2019 – 2020 Season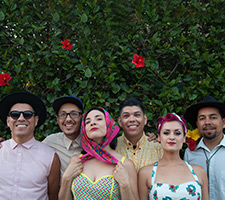 Friday, Jan 17

• Las Cafeteras

Las Cafeteras has taken the music scene by storm with infectious live performances and a sound that crosses genres and musical borders. The members, who all were born and raised east of the Los Angeles River, create a vibrant musical fusion with a unique East L.A. sound and positive message. Their Afro-Mexican beats, rhythms and rhymes deliver inspiring lyrics that document stories of a community seeking love and justice in the concrete jungle. Using traditional son jarocho instruments such as the jarana, requinto, quijada (donkey jawbone) and tarima (a wooden platform), Las Cafeteras sings in English, Spanish and Spanglish and strives to build bridges among different cultures and communities and create "a world where many worlds fit."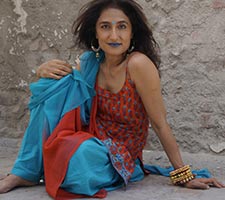 Saturday, Dec. 7 • Kiran Ahluwalia
Kiran Ahluwalia is a modern embodiment of the vocal traditions of India and Pakistan, which she both honors and departs from in masterful ways. Her original compositions express her Indian heritage while embracing influences from West African blues, contemporary jazz and more. Kiran has won two JUNO Awards (Canadian Grammys), two Canadian Folk Music Awards and a Songlines award in the UK.
She has topped multiple world music charts and garnered glowing praise from critics around the globe. Together with her six-piece band—led by artistic partner Rez Abbasi—Ahluwalia creates an unforgettable and uniquely immersive live experience, filled with intricate grooves, precise harmonies and, first and foremost, her stunning and soaring voice.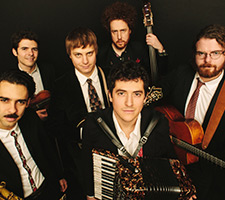 Friday, Oct. 11 • Sam Reider and The Human Hands
Jazz pianist-turned-roots musician Sam Reider is redefining American music on the accordion. Reider has been featured at Lincoln Center and on NPR. He has performed alongside pop stars, jazz and folk musicians ranging from Jon Batiste and Stay Human, to bluegrass mandolin prodigy Sierra Hull, and Venezuelan cuatro virtuoso Jorge Glem—who we are fortunate to have onstage as a special guest just for this show. For his debut record, Too Hot to Sleep, bandleader Reider assembled a "staggeringly virtuosic band" (RnRmagazine) of young acoustic musicians called The Human Hands. Irresistible melodies, fiery improvisation and otherworldly sounds collide in what Songlines magazine has dubbed a "mash-up of the Klezmatics, Quintette du Hot Club de France and the Punch Brothers."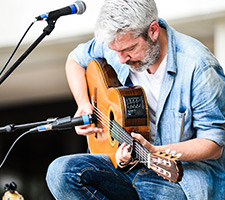 Saturday, March 14

• Seamus Egan Project
When it comes to traditional Irish music, few artists are more influential than Seamus Egan. From his beginnings as a teen prodigy to his groundbreaking solo work with Shanachie Records to his founding of Irish-American powerhouse band Solas, Egan has inspired multiple generations of musicians and helped define the sound of Irish music today. In 2017, Egan began touring as the Seamus Egan Project, bringing along friends and musical guests and introducing fans to his immense and influential catalog of music. He's put his mark on the sound of the Irish flute, tenor banjo, guitar, mandolin, tin whistle and low whistle, among others, and his mastery of the tradition is only one facet of Egan's plans to move the music forward.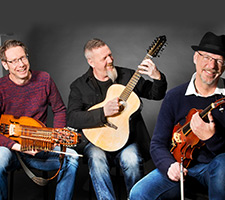 Saturday, April 11

• Väsen

Väsen, a Swedish acoustic group, comprises three musicians with a singular sound, a playful yet accomplished interplay that seems to defy the laws of physics, an intensity with a great sense of humor, and modernity rooted in tradition. The group, which has toured together for nearly three decades, plies a five-string viola, a 12-string guitar and a nyckelharpa (a "keyed fiddle") for a sound that is deeply rooted in the traditions of Swedish folk music. All three are instrumental virtuosos in their own right, and together they form a unique supernatural being. To experience Väsen is to witness ensemble playing at its finest. There's a playfulness to their music, a joyousness in making exciting new arrangements of centuries-old tunes.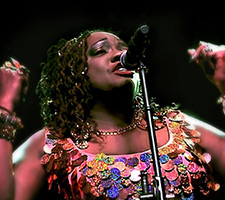 Saturday, June 6
• The Thornetta Davis Band
Crowned "Detroit's Queen of the Blues" in 2015, Thornetta Davis is a multitalented singer-songwriter with 30 Detroit Music Awards to her credit thanks to a memorable voice that is strong, melodic and smooth. She first gained attention in 1987 as a backup singer for the Detroit soul band Lamont Zodiac and The Love Signs. In 1996, Davis recorded her first solo album Sunday Morning Music; her song "Cry" from that album was featured on HBO's The Sopranos. Davis has opened for blues and R&B greats such as Ray Charles, Gladys Knight, Smokey Robinson, Etta James, Buddy Guy and Bonny Raitt. Davis continues to electrify audiences worldwide with memorable performances featuring her commanding voice, crisp songwriting and poet's ear for language. She'll be onstage for this performance with her seven-piece band.