2018-2019 Season
Smith Fine Arts Series is very much on a mission: not only to present quality music and dance performances for WOU and our wider community, but also to provide free educational outreach opportunities throughout the season. From special performances and demonstrations for elementary and secondary students, to informal discussions and workshops for university students and the public, SFAS fosters an appreciation for the performing arts by providing direct access to the world-class artists who perform here.
During the 2019-19 Season:
Nearly 200 students from kindergarten through 8th grade enjoyed their own special interactive performance with Rainbow Dance Theatre artists in Rice Auditorium. As part of Smith Fine Arts' Educational Outreach initiative, students participated in demonstrations of how the STEM (science, technology, engineering, and math) design process is used to create innovative new technologies in dance art.  A lucky few were even invited up to create their own "iLumiDance" with a five-foot-tall, light-wire puppet.
WOU students joined the eclectic Portland Cello Project onstage for a behind-the-scenes experience prior to the group's evening performance. The nine-person ensemble demonstrated technique and talked about their craft and their lives as performers. In advance of SFA's second show, an audience of more than 50 people of all ages enjoyed being up-close-and-personal with the engaging members of The Jacob Jolliff Band, who shared stories, answered questions, and played snippets of the high-energy music for which they've become so well known.
Acclaimed guitarist and singer-songwriter John Gorka held a songwriting workshop geared toward university-aged students and other interested adults.
Students from the following schools were served: Dallas Community School, Falls City High School, Franciscan Montessori Earth School, Kings Valley Charter School, Luckiamute Valley Charter School Oregon State University, South Salem High School, Western Oregon University, Zena Springs School, as well as home-schooled students throughout the region.
If you or a student group you know may be interested in participating in our Educational Outreach activities, please contact us.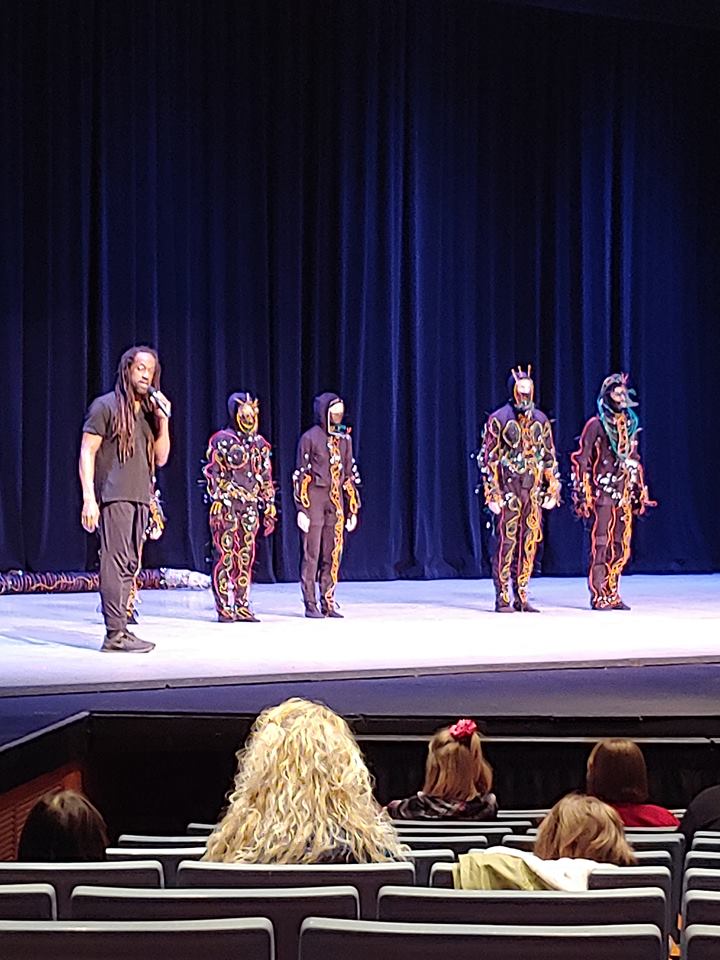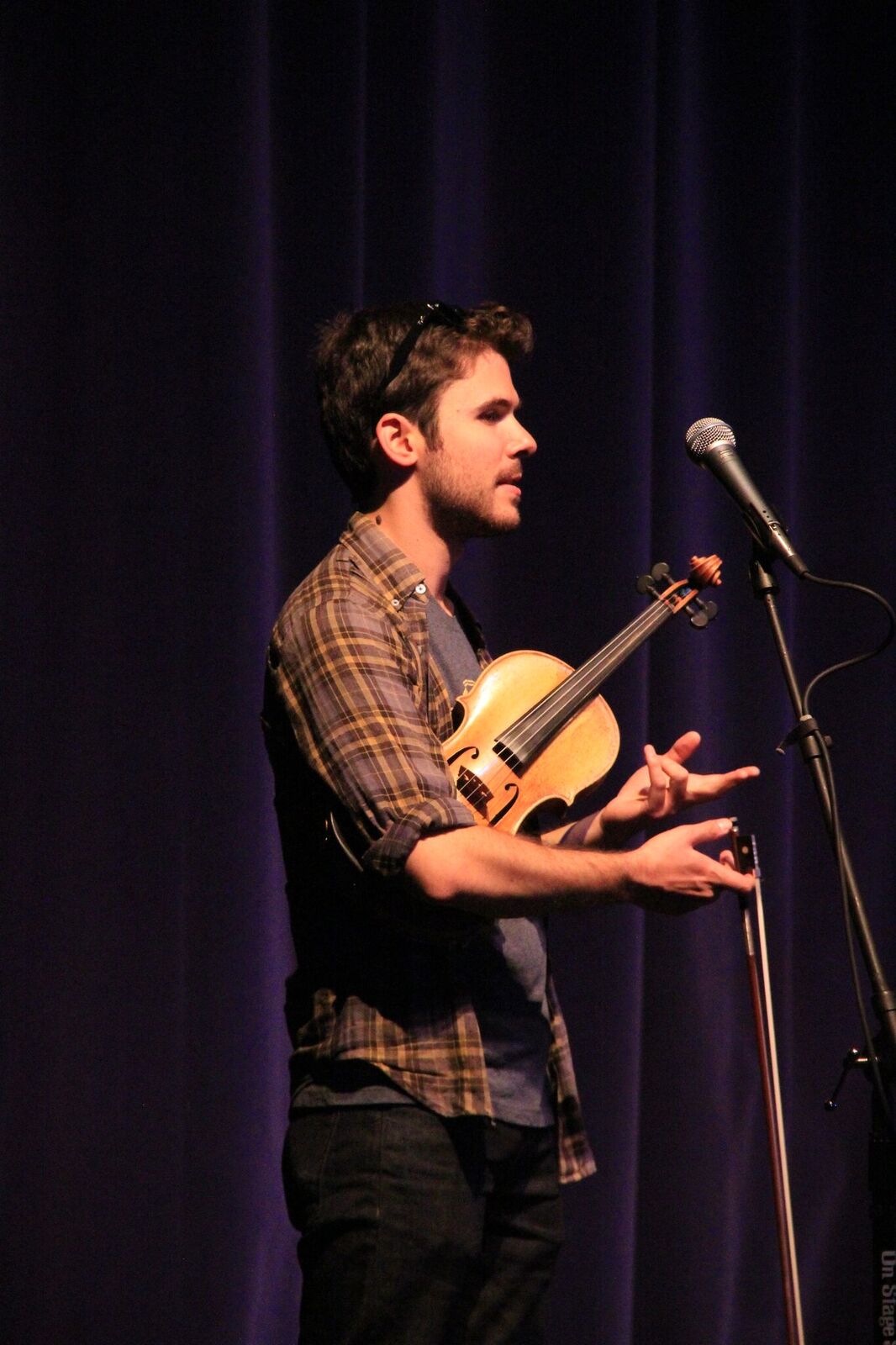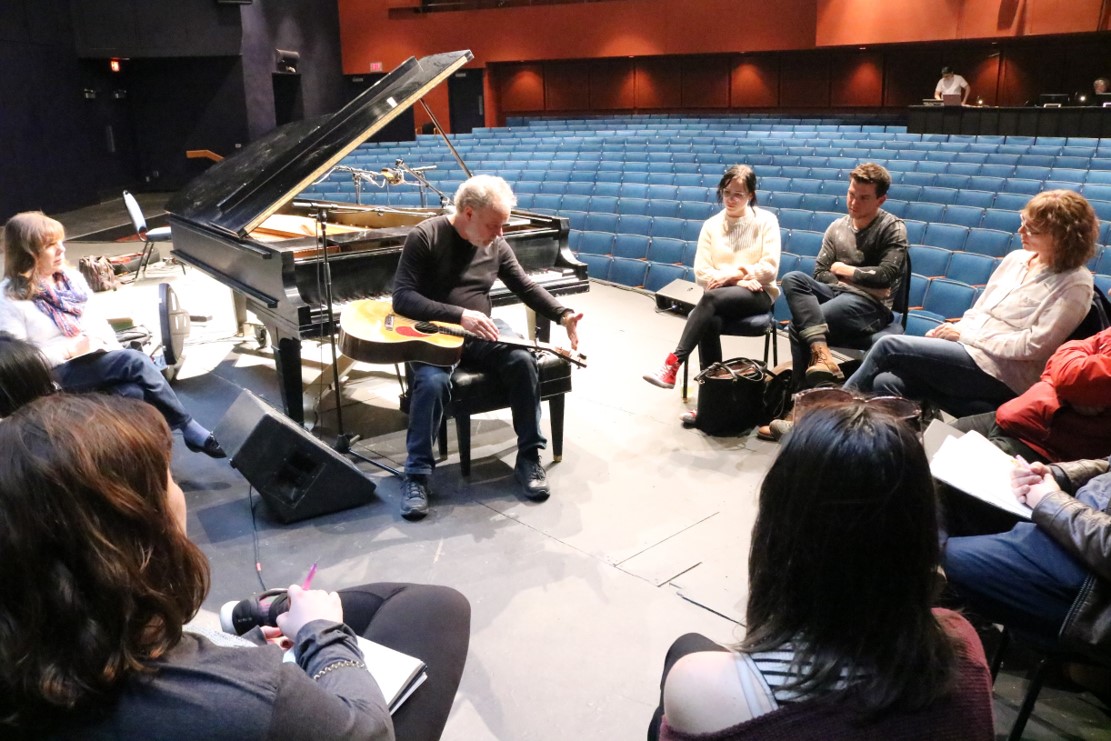 Right: Rainbow Dance Theatre 'wows' students with the STEM process used to create innovative dance
art; Center: Alex Hargreaves of The Jacob Jolliffe Band answers questions from a rapt audience during an
informal Q&A session; Left: guitarist and singer-songwriter John Gorka during his free songwriting
workshop.