Connect your Education to the Real World through Internships
While not required, we strongly encourage students to incorporate internships into their academic program. Internships are highly personalized and should be chosen to fit each student's specific needs. Western Oregon University students have interned in over two hundred workplaces and groups in the past fifteen years.
Past internships have included the Oregon state legislature, Representative Peter DeFazio's office in Washington, D.C., the Bureau of Land Management, the Polk County District Attorney's Office, the Marion County District Attorney's Office, the Oregon Senior Health Insurance Benefits Assistance program (SHIBA), various private law firms, Oregon Department of Natural Resources, and the Thuriah Medical Center of Saudi Arabia.
Wolflink (https://wou.edu/slcd/wolflink/) is an additional free service offered to WOU students for the purpose of networking and connecting students to jobs and internships. This website holds listings from organizations all over the state and throughout the country who are looking to connect with WOU students.  This is a great resource for students looking for internships.
Center for Professional Pathways (CPP)  https://wou.edu/professional-pathways/internships/   The CPP can help you identify internship opportunities, prepare or updated application materials (resume, cover letter, interview prep, etc.) and network with professionals in your field of interest. Visit their office (Werner University Center, room 119) or schedule an appointment via Handshake.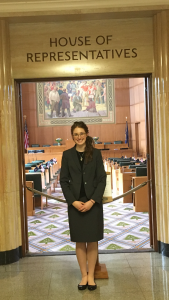 "I worked as an intern for the Senate Republican Office for the 2016 Short Session. I was tasked with the responsibilities of  helping with issue research, writing bill summaries, drafting memos, talking points and press releases, and preparing amendments. In addition, I was needed to attend events and committee hearings, track bill progress, and communicate updates with Republican legislators, state agencies, lobbyists, advocates and the public. In general, my internship consisted of learning how a legislative office supports all aspects of the legislature. My main objective was to help legislature staff move legislation forward.
I learned so much from this internship. When I signed up for it, I was trying to decide if I wanted to become a lawyer or a policy maker/legislative-aide. Through this internship, I found my calling — policy/legislative aide work. It was a lot of fun to see the 'behind-the-scenes' work that our elected officials do for the people they represent. This internship helped me learn how to take a bill, view it without bias, and then work on it. It taught me how to think outside of the box on my assigned tasks. My ability to be self-driven and learn quickly was a huge asset, and it really made my work stand out.
Overall, this internship was the best job I could have had because with the experience and knowledge I got from it, I was able to get another internship with the House Republican Office for the 2017 Session."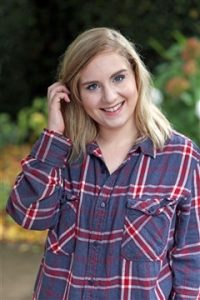 In Winter term of 2016, I was your average college student. I was taking 4 or 5 classes while working part-time, just trying to get through school and get my degree in Political Science. About halfway through the term, one of my professors, Dr. Mary Pettenger, told me about an internship opportunity in the Community Internships Program (CIP) at WOU. I applied, and to my surprise, was selected as the "Outreach Intern" for the Politics, Policy and Administration Department.
    Throughout the internship, I had multiple meetings with Dr. Henkels, and he encouraged me to come up with my own creative ideas to present. I also had the opportunity to practice professional communication, both in person and by email. Dr. Henkels was so pleased with my work, he offered to continue the internship into the fall of 2016 for credit and since then has extended the project into the winter of 2017. In short, I have now been working closely with the Politics, Policy and Administration Department for about a year on developing their website and communications.
    As a direct result of this internship, I have decided to go into the field of Public Relations, hopefully within a government organization. My confidence in my ability to work in a professional environment has skyrocketed, and I have accumulated experience in WordPress web editing, written communication, and many other important career skills. Most of all, I have found what I love doing, and on top of all of this, I was paid and received college credit to discover this passion.
    My accomplishments in this area are in no small part thanks to the incredible faculty and staff at WOU's Politics, Policy and Administration Department. They truly are the best support team one could ask for. If you are considering an internship, but you're just not sure if it's worth it, IT IS. The confidence you will gain in your abilities, the experience, the connections, and the skills you will develop are invaluable tools for a successful career. Do yourself a favor and seek an internship today. Talk to your advisor or Dr. Henkels for information and advice on what internship is right for you.
Amy Lake, MV Advancements HR Department Intern
Public Policy and Administration Major with HR Concentration | Special Education/Vocational Rehabilitation Minor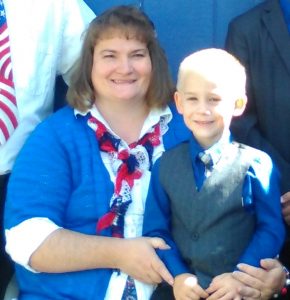 "I began my internship experience in April 2016 for MV Advancements in Amity, Oregon, in their HR department. MV Advancements itself works with individuals experiencing developmental and intellectual disabilities. I began working in the department learning how the hiring process works from start to finish, doing reference calls, posting job openings, reviewing and sending resumes to hiring managers, putting hiring packets together, filing, and observing their company's processes. I was able to participate in interviews for a temporary HR assistant position and assist in training as well. I also coordinated and participated in three job fairs within the surrounding community.
There were many things I learned in the course of my practicum. First, I learned ways to look for good jobs out there. There are many venues that I had to post job openings to and some of them are better than others. Second, I learned what employers are really looking for in an employee. Some skills are learned on the job but what really counts is what is called "soft skills", meaning what you bring to the job. Third, I learned different ways of creating a resume so that employers are attracted to you immediately. Resumes are literally the first impression you give potential employers. It should reflect your best effort. Last but not least, I learned that there must be continual learning and education in any position you are hired for in order to make yourself a valued employee.
After completing my practicum hours, I was asked if I would like to be hired as a temporary HR Assistant until the Fall term began in September 2016. I have truly enjoyed the experience and it has been immensely helpful in giving me a vision of types of HR work."
For more information on how you can get involved with an internship, contact Dr. Mark Henkels at henkelm@wou.edu.
Contact:
Sharyne Ryals, Administrative Assistant
Division of Social Sciences 
503-838-8288
| or
e-mail:
ryalss@wou.edu
|
Location:
BELL 231