Scholarship
Politics, Policy and Administration Scholarship
Politics, Policy and Administration Department, Western Oregon University
We are proud to be able to award a scholarship to one of our majors with the help of donations from supporters and faculty of the WOU Politics, Policy and Administration Department. The scholarship is intended to reward exceptional students who are highly motivated, dedicated to service, and strongly considering a career in the political or policy making field. Recipients must demonstrate academic ability and commitment, active involvement at WOU and/or the larger community, and career objectives related to the content taught by the Politics, Policy and Administration Department.
Amount of scholarship: $ 1,000
TO APPLY: Go to Politics, Policy and Administration Scholarship.
Sign in with your portal information to apply.
How amount will be allocated:
Applications will be accepted in the spring quarter of the student's junior year with the deadline in May – date to be announced. Faculty in the Politics, Policy and Administration Department will select the recipient by the end of each spring quarter. The award of $1,000 will be given out at the beginning of the subsequent fall term.
Application requirements
Junior standing
Political Science or Public Policy & Administration major (declared)
G.P.A of 3.3 or higher
Completed application including the following information and materials, should be submitted through the <wou.academicworks.com> website:

Name, WOU V#, mailing address, phone number, and email address
Unofficial copy of your WOU transcript
Two-page (500 words), double-spaced essay discussing how the scholarship would help you pursue your academic and career ambitions/interests in politics, and the value of a political science or public policy & administration major
Résumé that includes work history, campus and off-campus activities and service (e.g., WOU club membership, sports, positions held, awards received, etc.) during your WOU attendance
Application Deadline: May 1st.
For more information, contact your major advisor.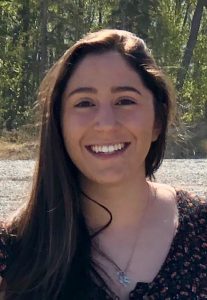 Jessie Scott, WOU Alumnus
Political Science Major
"I transferred to WOU at the start of my Junior year, and that is also when I decided to change my major. Rather than pursuing biology I switched gears completely and began my journey towards a Political Science degree. I am extremely glad I chose WOU and this major. All of my professors and peers have been fantastic and I have learned so much. Politics can be a bit of a controversial subject, but what I have come to learn is that they are related to everything and everyone, daily. A career in political science will grant me the opportunity to improve the quality of life for people while allowing me to always grow and learn from new experiences. I look forward to a future focused on international studies and finding ways to incite positive changes wherever my explorations take me."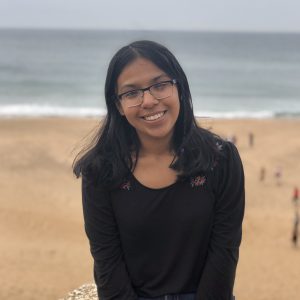 Jessica Martinez-Medina, third year
Public Policy and Administration major | Spanish and Organizational Leadership minor
"I am very passionate about public service, social justice, and helping others. I seek to provide equity and justice for all people. Before I started WOU I knew that I wanted to assist my community and through my experience I learned that Public Policy and Administration was the perfect way to do that. This major has given me the flexibility to learn more about what public service really means and the opportunity to make life-long connections. Overall, the program has allowed me to grow as a person and has motivated me to continue to empower and help our communities."
Richard Daughters, WOU Alumnus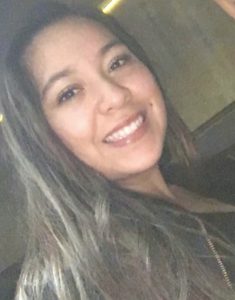 Erika Gutierrez, WOU Alumnus
Public Policy and Administration major | Psychology minor
"If you don't go after what you want, you'll never have it. If you don't ask, the answer is always no. If you don't step forward, you're always in the same place". –Nora Roberts
"I am a first generation student with two immigrant parents who have instilled in me the importance of having an education from a very young age. They have always encouraged and supported my decision on what I've wanted to study as long as it was something that I truly wanted. I was able to learn and expand my interests through this program. From my very first political science class, I was convinced that Public Policy and Administration was the right major for me. Every professor inspired and motivated me to do well in class. I am very appreciative to the Politics, Policy, and Administration Department for offering this scholarship and picking me to be a recipient. Thank you."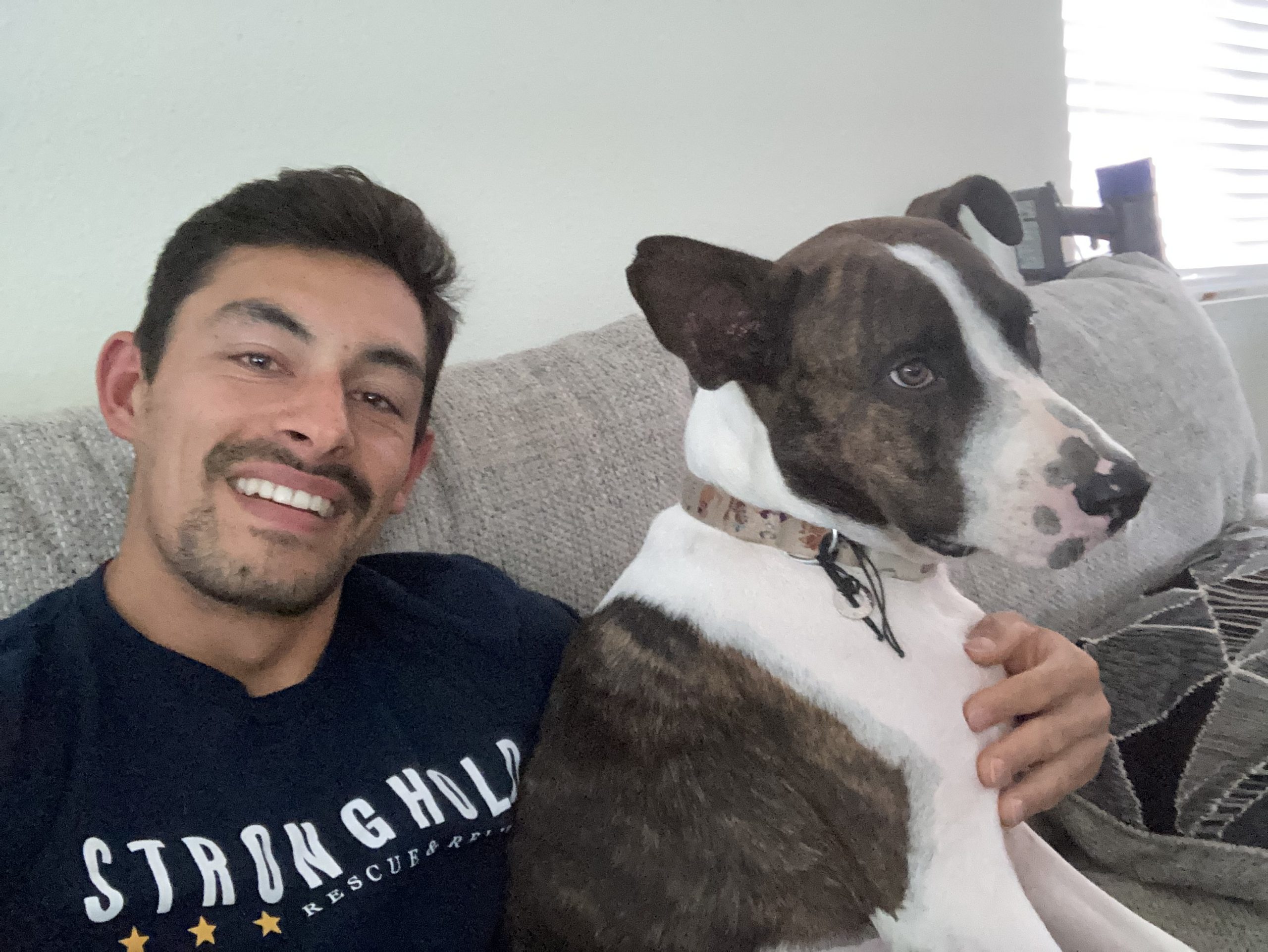 Timothy DeMichele, WOU Alumnus
Public Policy and Administration major | Philosophy minor
"I am currently a construction superintendent for a large construction company in Hawaii, Arita Poulson General Contractors. I am in charge of completely renovating the pharmacy at Maui Memorial Medical Center. I am working on my Project Management Professional (PMP) Certification through PMI. It is my goal to become a PM at my company this summer.
Receiving an education from Western Oregon Political Science Department has been a significant benefit to my career and understanding of the world."
   "I have been working for the State of Oregon Human Services for over 6 years. I am now a Family Coach at the South Salem branch where I get to use my knowledge and experience to directly support families receiving cash assistance move toward their own self-sufficiency goals. Receiving the scholarship was such an honor and it really helped me bridge the gap between my financial resources and financial needs to earn my degree, which has allowed me to get the job I ultimately wanted."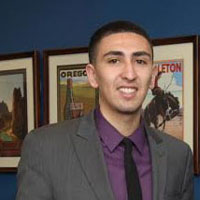 Anthony Medina, WOU Alumnus
Public Policy and Administration major | Sociology minor
"I grew up in a small rural farm-working town that was predominantly Latino. I, along with many of my other classmates, were first in our families to go to college. Through the Public Policy and Administration program at Western, I have been able to grow personally and professionally."
Following his time at Western Oregon University, Anthony obtained a MA from Stanford University in 2015. He has now started working for the Department of Administrative Services in the Chief Financial Office as an Assistant Budget and Policy Analyst. His main job duties involve the drafting of the Governor's Recommended Budget and presenting agency budgets in his portfolio to the legislature.
Want to find out how to give to this scholarship?
Find out how through the University Advancement giving page.
and even apply custom CSS to this text in the module Advanced settings.
Contact:
Sharyne Ryals, Administrative Assistant
Division of Social Sciences 
503-838-8288
| or
e-mail:
ryalss@wou.edu
| 
Location:
BELL 231