Home » Western Oregon University Brass Festival
Menu
Western Oregon University Brass Festival
The first annual WOU brass festival will be held on the Western Oregon University Campus in Smith Hall on Saturday, March 16, 2019. All high school, Jr. High, and community college students are welcome to attend.
Guest Artists

Jan Kagarice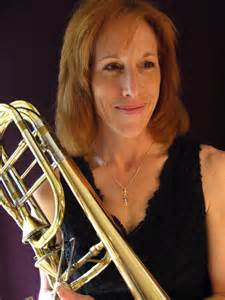 Jan Kagarice is the founder and primary consultant of Musician's Wellness of North America, L.L.C. and has successfully assisted in the retraining of hundreds of professional musicians, some diagnosed with the neurological disorder task-specific focal dystonia.
Her clients are members of some of the most prestigious ensembles across the globe, such as the Vienna Philharmonic, London Symphony, The Halle Orchestra, New York Philharmonic, L.A. Philharmonic, Boston Symphony, National Symphony (DC), St. Louis Symphony, Houston Symphony, Dallas Symphony, Baltimore Symphony, Iceland Symphony Orchestra, L'Orchestre Symphonique de Quebec, Vancouver Symphony, Utah Symphony, Colorado Symphony, Fort Worth Symphony, Memphis Symphony, Omaha Symphony (NE), Buffalo Philharmonic, The "President's Own" U.S. Marine Band (DC), The Army Blues (DC), US Air Force Ceremonial Band (DC), US Air Force Band of the Rockies (CO), US Air Force Band of Flight (OH), US Army Band (Pershing's Own), Los Angeles studio players and university professors throughout the North America, South America and Europe.
During her tenure at the University of North Texas, Jan's trombone students had consistent and notable successes in international and national competitions and in pursuing professional careers in music.  She has served as a visiting professor at Columbia University, Hochschule für Musik in Detmold, Germany and the University of Minnesota (Minneapolis) and developed an online course for Musician's Wellness at the Royal Academy of Music in London, England. Additionally, she has presented concerts, lectures and master classes across the globe. She was the recipient of the 2008 Neill Humfeld Award for excellence in teaching presented by the International Trombone Association, and her pedagogical approach was the subject of Dr. Karen Marston's dissertation Finding the Balance, A Case Study of a Master Trombone Teacher. Jan is also a certified and experienced Montessori Teacher for ages 2 ½ – 7.
Ms. Kagarice has performed with the Dallas Symphony, Fort Worth Symphony, Chautauqua Symphony, Boston Philharmonic, and the Boston and New York Cornett and Sackbut Ensembles. She was bass trombonist of the internationally acclaimed trombone quartet PRISMA. She holds a BM in Trombone Performance from the New England Conservatory of Music and an MM in Trombone Performance from the University of North Texas.
Dr. Noel Wallace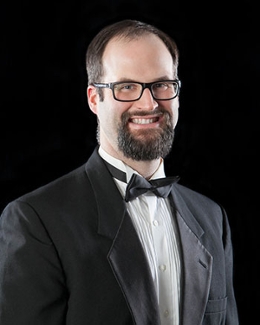 Dr. Noel Wallace 
is the Assistant Professor of Low Brass at Tarleton State University. Previous college teaching positions include adjunct positions at the University of North Texas, Brookhaven College, and Texas Woman's University. Dr. Wallace holds a bachelor degree in music from the Eastman School of Music, a Master's degree in music from Penn State University, and a Doctorate of Musical Arts from the University of North Texas. Dr. Wallace also holds a performance certificate from the Rotterdam Conservatory, in The Netherlands. His primary teachers include Jan and Vern Kagarice, John Marcellus, Mark Lusk, and Ben van Dijk.
Dr. Wallace has had a diverse career playing in variety of large ensembles, chamber groups, and as a soloist. He is currently an active member as a bass trombonist in the San Angelo Symphony, Keith Karns Big Band, Tarnished Brass Quintet, and Session Brass. His solo residency titled "All My Friends Are Trombone Players" is also in demand with collegiate studios throughout the US.
Dr. Wallace's teaching duties at Tarleton include the teaching of all low brass (trombone, euphonium, and tuba), director/coach of low brass ensembles, teaching the low brass methods course, and director of the symphonic band. In addition to his Tarleton teaching duties Dr. Wallace also maintains a large private studio in the Hebron cluster of the Lewisville Independent School District.
Dr. Keith Karns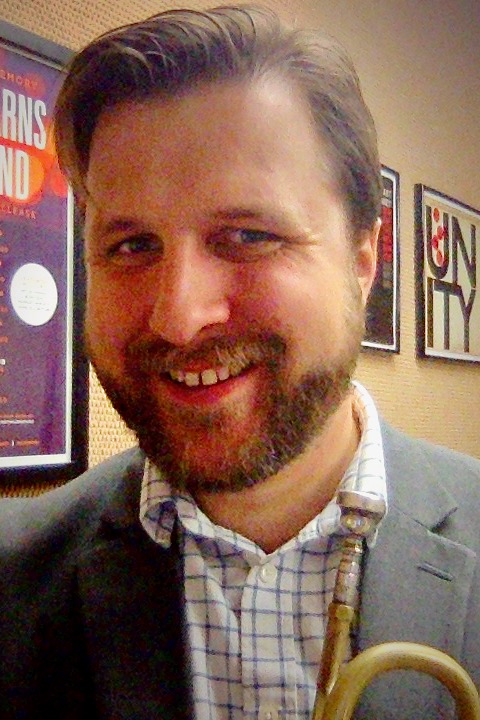 Keith Karns is a trumpet player, arranger, and bandleader based in Portland Oregon. During his time at the University of North Texas, Keith was a trumpet soloist and arranger for the Grammy nominated One O'Clock Lab Band. Since then, Keith has had the opportunity to work with some of the nation's leading voices in jazz including Rich Perry, Greta Matassa, Lauren Sevian (Mingus Big Band), and Stefon Harris.
Keith's 18 piece big band has toured nationally and has recorded two CDs of Keith's original compositions and arrangements. Keith has been recognized as a composer and arranger by the American Society of Composers Authors and Publishers (ASCAP), Downbeat Magazine, and the Jazz Education Network (JEN). Keith's most recent big band recording was a collaboration with New York City saxophonist Rich Perry, and was released on Summit Records in 2017 to rave reviews.
Keith is the Director of Jazz Studies at Western Oregon University where he teaches courses in jazz, applied trumpet, brass pedagogy, and chamber music. He is also the Artistic Coordinator for the Jazz Program at the Fairbanks Summer Arts Festival, and the Western Oregon Jazz Workshop.
Keith holds degrees from the University of Wisconsin Eau Claire, Indiana University, and the University of North Texas. His teachers include David Baker, Bill Adam, John Murphy, Robert Baca, John Harbaugh, Jay Saunders, and Rich DeRosa. Keith is a Torpedo Bags performing artist and uses Torpedo Bags to transport and protect all of his trumpets.
9:00AM – Dr. Keith Karns Clinic
10:00AM – Jan Kagarice Clinic
11:00AM – Mass Brass Ensemble Rehearsal
11:30 – Lunch
1:00PM – Noel Wallace Clinic
2:00PM – Master Class*
3:15 – Recital featuring Dr. Keith Karns, Dr. Noel Wallace, the Western Oregon University Brass Quintet, the Western Oregon University Latin Jazz Ensemble, and the Mass Brass Ensemble directed by Jan Kagarice.
*All registrants are encouraged to participate in the Mass Brass Ensemble.
*If you are interested in performing in the Master Class and receiving feedback from Jan Kagarice, Keith Karns, and Noel Wallace, contact Keith Karns ASAP.