Spring Term Move-In
SPRING TERM MOVE-IN DAY: SUNDAY,  MARCH 29th – NOON
Spring Term will officially begin with the opening of the Residence Halls at Noon, on Sunday, March 29th.
RETURNING RESIDENTS: WELCOME BACK!
We hope that your Spring Break was FANTASTIC!  You will have access to your rooms and apartments starting at Noon.


Have a GREAT Spring Term!
NEW INCOMING STUDENTS:

WELCOME!
Housing Staff will be on hand to welcome new and returning students starting at Noon on Sunday. Check-in is scheduled from Noon to 3:00 pm* see below for check-in locations.
*Students unable to arrive on campus before 10 pm, on Sunday should report to the University Housing Office on Monday (located on the ground floor of Ackerman Hall (D-4 on the Campus Map).
The University Housing office is open Monday – Friday, 8 am – 5 pm. 
WELCOME one and All!
NEW RESIDENTS:
For your convenience, the Residential Service Center (located on the lower floor, North side of Valsetz Dining Hall – D3 on the Campus Map) will be open until 10 pm and staff can assist you there.
NOTE:  Any returning students who chooses to check-out of their residence hall room on or after Sunday, March 29th will be charged for the first 10 days of the term.
Contact Public Safety:  503-838-8481
EMERGENCY?  503-838-9000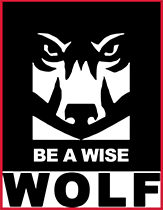 ALL STUDENTS ARE RESPONSIBLE for knowing the information accessed on our Printed Documents page.
You will find the following and more:
The Guide to Residential Living
The Code of Student Responsibility
Fire and Life Safety Information
University Security – Fire & Life Safety Report
---
CONTACT US
University Housing
(503) 838-8311
 | or
e-mail:
housing@wou.edu
  |
Location:
 Ground floor of Ackerman Hall