We are excited to have you as a part of our community!
We want to keep you informed as best we can, and answer your questions  so that you feel not only excited as you move forward towards your Move-In day , but comfortable and secure.  The office of University Housing is open Monday – Friday to help you navigate your way towards Fall. 
SOME BASICS FOR FALL TERM 2022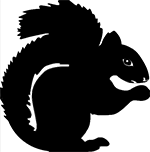 Q:  I am having problems accessing my Housing Overview page.
A:  Try logging into your Overview page through the WOU Portal. Look for "University Housing Overview".
Q:  I forgot my username and/or password. Help?
A:  Look on the WOU Portal. Right below the Login button on the Portal, click on the "Forgot your username/password".  "AccountLookup" is just to the right of that. 
Q:  I can't seem to select a room. The page says there are no available rooms. Am I too late to pick a room?
A:  Should we get to this point again this year, Don't panic –

You have a place on campus! 

We will work to place students off waitlists as space is available. Please just email University Housing with your name, student V# and a request to be placed on a waitlist for the hall of your preference. 
Q:  When/where will I find my check-in time?
A:  Last year, we offered 3 timeslots on each Move-In Day (SEP 18) for students to check in.  9 am to Noon. Noon to 2 pm, and 2 pm to 5 pm. We tentatively plan to do so again this year. You will just choose which time-slot best suits your schedule later this summer.  At that time, when you access your Housing Overview page, directly below your housing assignment information, click  "Select Time Block" to access the drop-down with available check-in times for your community. Choose the time/date you want and click the black "Update My Time" box at the bottom.
Q:  I need to CHANGE my check-in time – Can I do that?
A:  Yes you can. Plans change. If you need to change the time-block that you signed up to move into your room, just go back into your Overview page and choose the time-block that now is most suitable for you. Again, click "Update My Time" to save your new selection. Your new check-in time slot should now show up under your assignment. If it does not, you have not selected a new check-in appointment time. 
Q: I  want to change my Meal Plan, can I ? 
A:  Meal Plans can be changed until 5 pm, on Thursday, September 15. Just email

University Housing

with your name, student V# and the new Meal Plan that you would like to switch to. 
Q: I have my check-in time and date – Where do I go to check-in ? 
A:  See the information following for details on checking in.
Q: Can I bring my family with me to move in? 
A:  Currently we are planning to allow you to additional people with you to help you move in. We will however reserve the right to changes this in accordance to CDC guidance. Though not currently required, face-coverings are welcome on campus and be prepared to always observe social distancing – Look for these reminders on campus! 
Fall is not far away – pack now and get your helpers lined up to help you move in!
Q: Can I go home on weekends, or visit friends off campus? 
Currently, there are no plans to restrict campus residents from leaving for weekends, or visiting others on and off campus. Having said that . . . 
We strongly recommend that students consider both how their choices may impact the safety not only for themselves but also their campus community.
Keep in mind:
Given the context of the recent pandemic, the need to promote the health of the entire community, and what science may tell us about minimizing risk – may prompt an edit to our response to this question…
Q: Are we allowed to have any outside guests in our dorm rooms?
A:  Students are allowed to have guests in their rooms. Residents are responsible for their own behavior as well as the behavior of their guest(s). Guests will be expected to comply with all university regulations and policies. 
Residential Life – 2022 Style
 Please note that these expectations may change in accordance with University, local, state and federal requirements and guidelines for health and safety. You can find the latest COVID-19-related information, including WOU policies, at https://wou.edu/coronavirus/. Please bookmark this page and visit it periodically. Additionally if you wish to see general policies and procedures that apply to all WOU residential students, please look online: General Residential Policies and Procedures
All student mail will be delivered to Residential Service Center (RSC) mailboxes.
We will release RSC box number and combination information on your Housing Overview page in early September. Your mail will be delivered promptly to you if it is addressed in the following manner:
Name
347 Monmouth Ave. N., RSC Box # (posted on your Housing Overview page in early September)
Monmouth, OR  97361-1339
Please do not ship/mail to yourself prior to your arrival on campus.
Western Oregon University 2022-2023 annual parking permits are not available to order at this time.  We estimate the permits going on sale in the first part of September. 
Rates for Parking for the coming year have also not been released yet. See Parking Services for details and updates when they become available. 
An email will be sent out with information as to when and how to order your permit online through your main Portal page. 
You will have 2 options to have your permit delivered to you. 
The first option is that the permit will be sent over to your RSC box, please allow a few days for delivery. 
The other option is during Fall Orientation week you may stop by Campus Public Safety Office. There is a new Parking Service window that you will be able to pick up your permit by presenting your picture ID.
Hours of operation for the Parking Service window will be announced in the email you receive.
There are laundry facilities with washers and dryers for residential student use only in each of the halls.
There is no additional charge for doing laundry here.
Students are responsible for bringing their own laundry supplies (laundry soap, fabric softener, etc.) and for keeping these areas neat and clean.
Fall Term encompasses two breaks: Thanksgiving and Winter Break.
Thanksgiving Break will begin at 5 p.m. on Wednesday, November 23rd and run through Sunday, November 27th. There is no charge to stay on campus for this break.
Winter Break will officially start at 5 p.m. on Friday, December 9. The halls will close for Winter Break and unless you sign up to stay on campus for this break, you will need to take the items that you want for the break and be ready to leave campus by 5 p.m. on Dec. 9th. (You don't have to move all of your stuff out, just take what you will need for the break). With the exception of Arbor Park residents, if you choose to stay on campus for any part of Winter Break (5 p.m. Friday, December 9 through Noon, Sunday, January 8, 2023) as per the housing contract, your account will be charged $250 to stay on campus for any portion of this break.
More Answers!
Chances are that if you are unsure of something, someone else is as well! Take a look at our FAQ page(s) and see if you can find the answers that you seek. If not, please feel free to contact University Housing – we are here to help, and if we can't answer your question, we will find someone for you who can!
Contact Housing
You are the reason that we do what we do – if we can be of further assistance to you, please do not hesitate to contact us!