Apply
Apply

Apply for Accommodations                               Apply to be a Note-taker 
---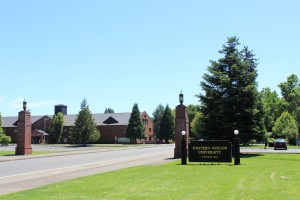 INCOMING/PROSPECTIVE STUDENTS
Interested in applying for Services?
Have you…
Been accepted to WOU?
Read the Eligibility information to determine if you are qualified for services from us?
Received your WOU email account?
Got your WOU "V" number?
Read the Documentation outline to determine what should be on the document from your doctor? You can also upload it with your application.
More information:
FAQ's
Frequently Asked Questions regarding the Office of Disability Services and how we provide services and maintain information/documentation.
---
CONTACT US
Office of Disability Services
Voice: (503) 838-8250 | VideoPhone: (503) 512-5258 | Fax: (503) 838-8721 | E-mail:ods@wou.edu | Location:
APSC room 405 | Opening Hours: Monday - Friday (8:00AM - 5:00PM)
"If you have a disability that may require some accommodation in order to participate in a Western Oregon University class or activity, please notify the Office of Disability Services at 503-838-8250 or ods@wou.edu at least 3 business days in advance. To request an interpreter, please fill out the
INTERPRETER REQUEST FORM
."