Meet the Instructors
► Andrea

Instructing for WOU Campus Recreation since Winter 2016
Education: Completed coursework at both Chemeketa Community College and Kaplan University with a focus on Psychology.
Certifications/Training: ACE Certified Group Fitness Instructor & Personal Trainer, ACE Weight Management Certification, R.I.P.P.E.D., YMCA Livestrong & Enhance Fitness Certification, SCW Yoga II
Andrea´s Philosophy: "The greatest wealth is health." ~Virgil
► Elke
Instructing for WOU Campus Recreation since Fall 2011
Education: Bachelor´s Degrees in Biology and Education, University of Calgary.
Certifications/Training: Keiser M3 Indoor Cycling Certified, AFAA Group Exercise Certified Instructor, Indoor Cycling, Turbo Kick and Practical Pilates Training
Elke´s Philosophy: "Working out is the best way to restore the body, mind, and spirit! Even though we demand of our body during a good fitness workout, it always seems to bounce back with even more energy, vitality, and improved overall health. Stress release is SO important during our busy lives, and exercise can help to balance our mood, energy, and relaxation, all part of a healthy existence. Sharing our fitness with others is the ultimate way to improve ourselves."
► Hannah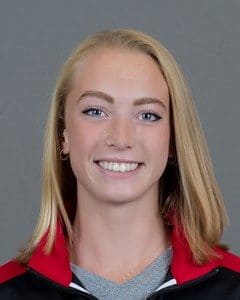 Instructing for WOU Campus Recreation since Spring 2018
Education: Currently working toward her Bachelor´s Degree in Exercise Science at Western Oregon University.
Certifications/Training: ACE Certified Group Fitness Instructor
Hannah´s Philosophy: "I am all about helping others find enjoyment in exercise through pilates. The functional exercises will make you sweat and improve overall strength. I hope to help enhance your body awareness and make you more appreciative of what your body can do."
► Jacki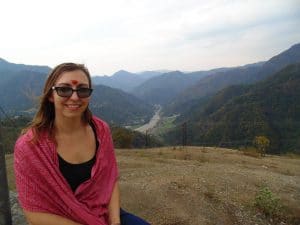 Instructing for WOU Campus Recreation since Spring 2017
Education: Currently working toward her Bachelor´s Degree in Biology at Western Oregon University.
Certifications/Training: 200 hours RYS Yoga Training
Jacki´s Philosophy: "I've been doing bodywork for the past ten years and teaching yoga since spring 2016, after spending a month in India to gain my certification. I teach Hatha yoga, a style that emphasizes the breathe and balance, in an attempt to bring awareness to the mind and body and to unite the two."
► Launia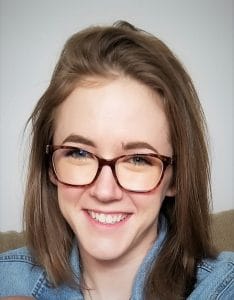 Instructing for WOU Campus Recreation since Spring 2018
Education: Currently working toward her Bachelor´s Degrees in Visual Communications Design and Computer Science with a minor in Entrepreneurship at Western Oregon University.
Certifications/Training: Keiser Workshop and Academic Spinning course
Launia´s Philosophy: "Participating in a challenging workout is one of my favorite things. It allows me to understand what my body (and my mind) is capable of doing and the endorphin rush that follows is a great way to combat stress. Spin class is a fantastic option to challenge yourself for a workout that is low impact on your joints. I started participating in spin class a year ago and I am hooked on it! If you're ready for an awesome challenge I encourage you to give spin a try and I look forward to having you in my class!".
► Malina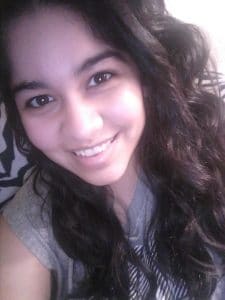 Instructing for WOU Campus Recreation since Spring 2018
Education: Currently working toward her Medical Assistant to become an RN at Chemeketa Community College.
Certifications/Training: Licensed Zumba Instructor (Basic 1)
Malina´s Philosophy: "Zumba is my passion and I am so excited to share my passion with you! Zumba is for everyone willing to put themselves out of their comfort zone and I'm here to help make the process easier. So come sweat, smile and repeat!"
► Rachel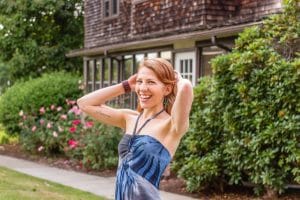 Instructing for WOU Campus Recreation since Spring 2018
Education: Graduated from WOU 2017 summa cum laude Bachelor of Science in Communication Studies and a Minor in Business
Certifications/Training: Yoga Certification from American Sport and Fitness Association (ASFA)
Rachel´s Philosophy: "Focus on your breath and listen to your body with every movement, and find peace within yourself. Treat your body as an interconnected whole instead of isolated parts, and consider every muscle and joint with each pose."
► Robyn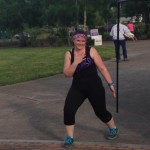 Instructing for WOU Campus Recreation since Fall 2014
Education: Currently working toward her Master's Degree in Education Information Technology at Western Oregon University.
Certifications/Training: Zumba Licensed Instructor (Basic 1)
Robyn´s Philosophy: "Zumba fitness has transformed my life and I'm excited to motivate the WOU community! I provide a supportive, party-like environment so that everyone at any fitness level can get their best workout while having a great time. Zumba isn´t about knowing how to dance or worrying about who´s watching, it's about enjoying yourself while you sweat your stress away. Take a chance on yourself, join me in class!."