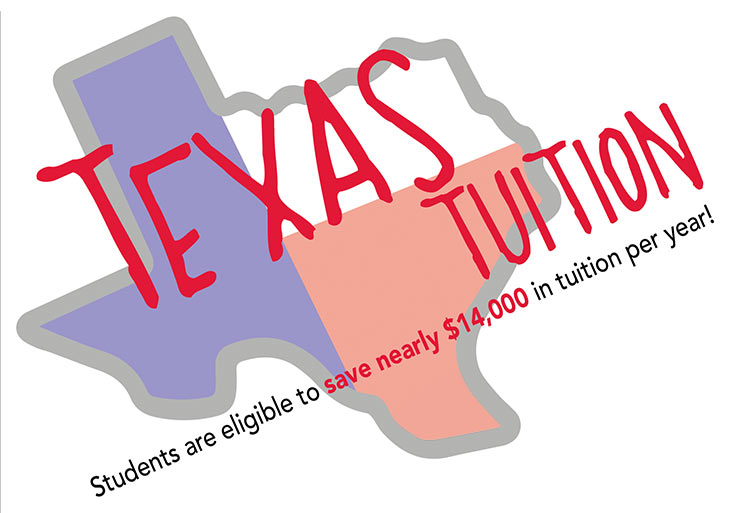 How does it work?
At WOU, admitted freshmen and transfer students who are Texas residents automatically receive the reduced tuition rate. There is no deadline or separate application to receive the tuition discount. However, we encourage students to provide a complete admission file by early February and submit the WOU general scholarship application by March 1. The tuition rate for Texas residents can be combined with scholarships and other forms of financial aid. 
New freshmen and transfer students from Texas qualify to
receive a reduction in non-resident tuition.
Tuition for the 2019-20 academic year*
Non-resident tuition and fees
$27,678
Tuition and fees for Texas students
$13,728
Approximate savings to you
$13,950
*Based on 15 credits per term (fall/winter/spring terms).