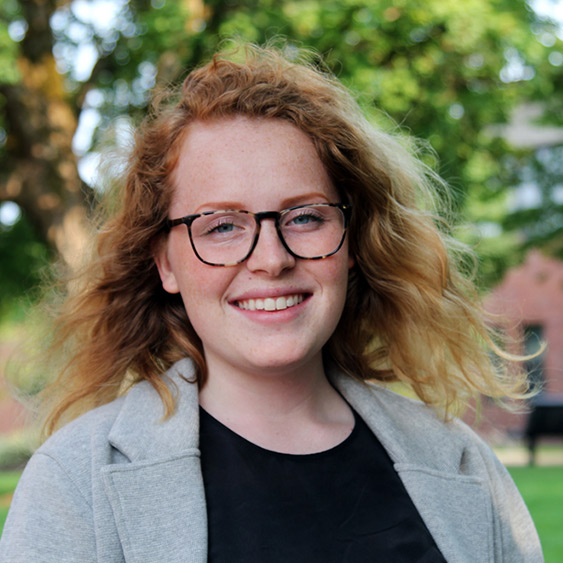 Kati Newcomb
Admissions Counselor, Office of Undergraduate Admissions
503-838-8517 | newcombk@wou.edu | APSC 408
I am an Admissions Counselor here at Western Oregon University and assist in overseeing the Ambassador program. I graduated from the University of Oregon in 2018 with a Bachelor of Science in Women's, Gender, and Sexuality Studies and Political Science. My involvement in enrollment management, student organizations, academic research, and studying abroad shaped my experience in higher education and it is my goal to guide students towards a fulfilling path to their future.
I value lifelong learning, mindfulness, travel, nature, and spending time with the people I love and my favorite things are brunch, The Great British Baking Show, and my dog, Luna.
I am more than happy to help you navigate our admissions process or answer any questions you may have! Feel free to contact me at any time.
Oregon Counties:  Baker, Douglas, Grant, Harney, Jackson, Josephine, Klamath, Lake, Lane, and Malheur
Community Colleges:  Klamath CC, Lane CC, Rogue CC, Treasure Valley CC, and Umpqua CC
WUE States :  Idaho, and Northern California as needed
At Western Oregon Since: 2018