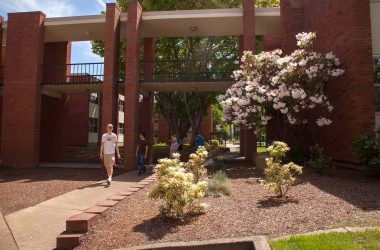 I Want to Apply.
---
If you are starting as a freshman, transferring, an international or a graduate student – you'll need to choose your program and find your specific requirements. Follow these four simple steps to submit your online application.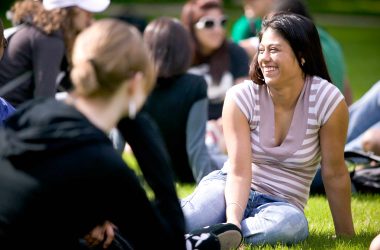 I've Applied. What's Next?
---
After your online application is complete, this is the time to submit your supporting documents, apply for housing, and learn more about financial aid opportunities. This is also a great time to begin planning your visit to WOU.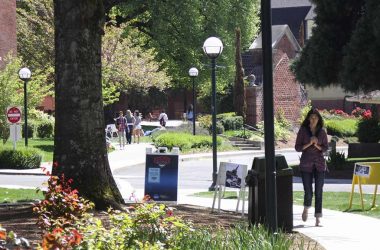 I'm Admitted! Now What?
---
Now is the time to do some planning and get started as a student. Meet with an adviser, register for classes, and acquire your books and study materials. Settle into your new home at the WOU campus and begin your path to success!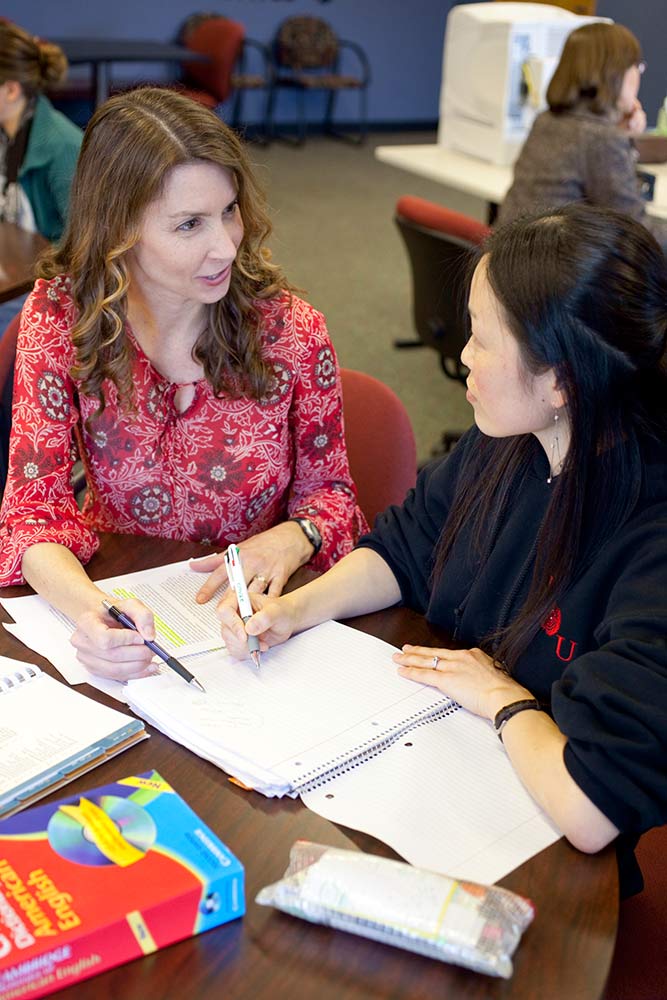 Freshman Requirements Checklist
Note: Applicants who do not meet these admission requirements may be considered for admission by the director of Admissions or the Comprehensive Admission Review Committee. Please review the Comprehensive Review page for more information.
Graduates of Unaccredited High Schools or Home-Schooled Students
Application review for home-schooled students and students from non-accredited schools is a holistic process. Please provide as many of the following as possible for us to consider:
Completed WOU application

Transcripts (high school or home-school and college)

ACT or SAT scores

College Board SAT subject tests

Graduates of unaccredited high schools and home-schooled students are also eligible for admission if they fulfill the GED requirements.
General Education Development (GED)
Receive a minimum score of 410 on each of the five GED tests or a minimum score of 150 on each of the subtests for the 2014 GED.

Receive an average score of 550 for the five tests or an average score of 170 for the four subtests on the 2014 GED.

Meet the second language requirement, if graduating class would have been 1997 or later (see

subject requirements

).
Timeline
When to Apply
Priority Deadline*: February 1 of your senior year.
Scholarship Deadline: March 1 of your senior year.
*WOU features rolling admissions, meaning it reviews applications throughout the year and applicants can select the start term of their choice. For those hoping to start the next fall, we will start sending out decisions on completed files starting September 1 of the previous year. Fall term applicants are encouraged to apply for admission by Feb. 1 so that, if accepted, they can access the scholarship application. After a file is complete and all application materials are received, Admissions strives to complete the review process with two weeks. Notification of admission is shared via email and mail.
Application Procedures for Incoming Freshmen
Complete and submit the application for undergraduate admission by the priority deadline* of Feb. 1 of your senior year in high school.
No application fee is required!
A self-reported cumulative grade point average will be used to render an admission decision. Students are required to provide an official high school transcript prior to enrolling for their first term at WOU. Freshman applicants pursuing designated WOU scholarships should provide their official transcript to Admissions by Feb. 1.
If your cumulative high school grade point average is below 3.0, have a teacher or counselor send a letter of recommendation via email to wolfgram@wou.edu or via mail to Admissions, 345 Monmouth Ave. N., Monmouth, OR 97361.
Submission of ACT or SAT scores is optional, but students who wish to pursue Teacher Education as a major at WOU are advised to provide scores due to state licensure requirements.
If you've earned any college credits before starting at WOU, you'll need to submit a transcript from each college or university attended.
Admissions reserves the right to rescind the admission of any student who fails to meet the conditions of their admission to WOU.
Comprehensive Review
Students who do not meet the regular admission requirements may be asked to submit additional items. Please see our Comprehensive Review page for details.
Change of Entry Term
**If you plan to begin attending WOU during a term within the same academic year other than the one for which you applied, you must request a change of entry term in writing. Please send an email to Admissions at wolfgram@wou.edu to request a change in entry term.